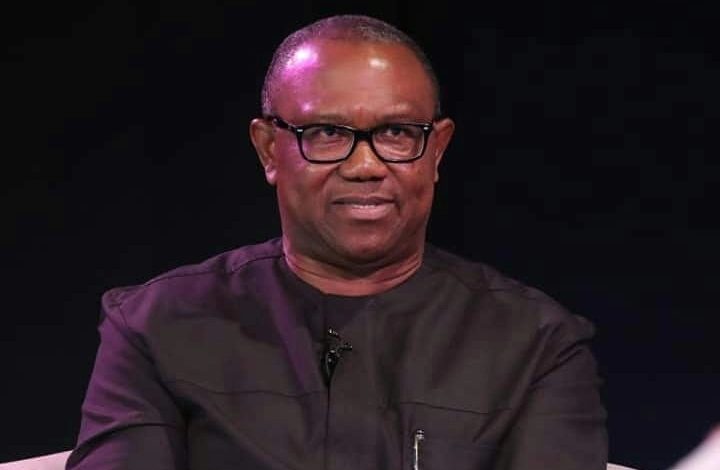 ~ Donates N10m to Paul Varsity
By Ifeizu Joe
Presidential candidate of Labour Party, LP in the just concluded 2023 presidential election, Mr Peter Obi has recommenced his philanthropic visits to schools and hospitals.
Obi who was at Paul University, a faith-based institution owned by the Anglican Communion said now that elections are over, he would recommence his visits to schools and hospitals, to intervene in ensuring that the effort to build human capital in Nigeria was achieved.
The presidential candidate said on his own, he undertakes the visit of at least three hospitals and secondary schools every month, to give support to them as a way of intervening in their infrastructure.
During the visit, Obi said: "This is a visit that I would have done since January this year, but as you know, I was involved in campaigns. I didn't want what I'm doing in the education and health sector to be mixed up with politics.
"As a person, I endeavour to visit at least three hospitals and three secondary schools every month. As you would see later from the cheque I have for you, it was written since January this year.
"Paul University is one institution that once in a while I intervene in my own little way. I believe that to solve this country's problems, we need to invest in human capital development, and this means investment in health and education, and I have always intervened in this areas, all over Nigeria.
"Right now, elections are over. I am no longer fighting for votes, I'm no longer doing anything, this is the time to show interest in my country. That is what I'm here to do at Paul University, today. I urge you all to do the right thing, keep doing the right thing. I believe that God will at his own time intervene, and give salvation to Nigeria."
Obi handed a cheque of N10million to the schools management, to the cheers of members of management team of the university, staff and students alike.
Earlier, Obi was welcome to the institution by the Vice Chancellor, Prof Obiora Nwosu And the Deputy Vice Chancellor, Prof Chinyere Okunna, who had worked with Obi in various positions, during his tenure as governor of Anambra State.