Politics
Obi steals show as Church leaders Assemble in Anambra
Politics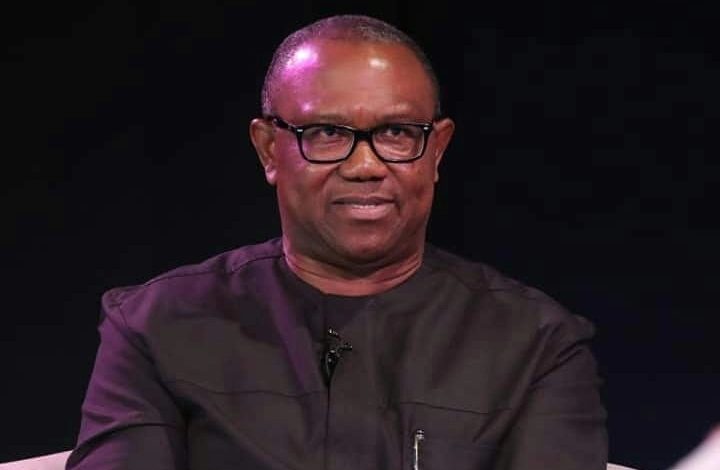 Esindu Jacobs
The Presidential candidate of the Labour Party LP, Mr Peter Obi was the synosure of all eyes in Awka as he appeared at the 2022 national Convention of Evangelical Fellowship of Nigeria in the Anglican Communion EFAC.
The Convention, witnessed the assemblage of virtually all the Anglican Bishops in Nigeria, led by the Primate, Most Rev. Henry Ndukuba.
The former Anambra State Governor, Obi, called on the Clerics not to relent in praying for Nigeria to avert collapse of the country.
While addressing the crowd that stormed the arena at Paul University premises in Awka, Anambra State, Obi, told them to cast their votes for anyone capable of leading the country to eldorado in 2023 elections.
The Anglican Primate, Most Rev Henry Ndukuba, Ndukuba, in his brief remarks , said the programme came at the right time when the country was facing serious security challenges.
He called on the faithful to pray ceaselessly to save Nigeria from the numerous troubles being faced from kidnappings, to killings and other sorts of crimes.
The National Chairman, EFAC National Convention and Bishop of Aguata Diocese, Rt Rev Samuel Ezeofor, said the security challenges had been given people sleepless nights in the country, adding that people were being slaughtered like goats.
He said it was surprising to him that many people came to Anambra from all parts of the country to attend the programme, despite the security situation in the country.
For Venerable, David Ezeobi, the EFAC Chaplain, Awka zone and Vicar, St Lawrence Mbaukwu, said they were expecting about 15,000 people from the country, adding that the record showed that about 9,000 attended because of security issues.
He said the aim was to lift the spirit of the Clergy because a lot of crimes like adolatory and other crimes had taken over the space .
He added that the men of God needed to move into the society to curb those challenges through prayers.
Some of the Bishops who attended the programme included, Archbishop Alexander Ibezim, the Archbishop on the Niger and Bishop of Awka Diocese, Archbishop Edmond Akanya of Kebbi, Rt Rev S Ogundeji, Western bloc Chairman, EFAC
Also, Rt Rev Johnson Ekwe of Niger West, Rt Rev, Rufus Adepoju of Special Duties, Rt Rev, Manesseh Okere of Ukwa Diocese, Abia State, Rt Rev, Henry Okeke of Ideato, Imo State and Rt Rev, Prosper Amah, Ogbaru Diocese.
Others were, Rt Rev, Aloysius Agbo of Nsukka, Rt Rev, Jolly Oyekpan of Akoko Edo, Rt Rev, Emmanuel Okojaja of Niger Delta North, Rt Rev, Sam Chukwunwike of Ogwaninri, Rt Rev, Geoffrey Ibeabuchi of Umuahia.
Rt Rev, Oluseyi Oyelade of Ife East Diocese, Rt Rev Raph Okafor, Rtd Bishop of Ihiala, Anambra State and Rt Rev, Sam Chukwuka, rtd Bishop of Umunneochi, Abia State, among others.