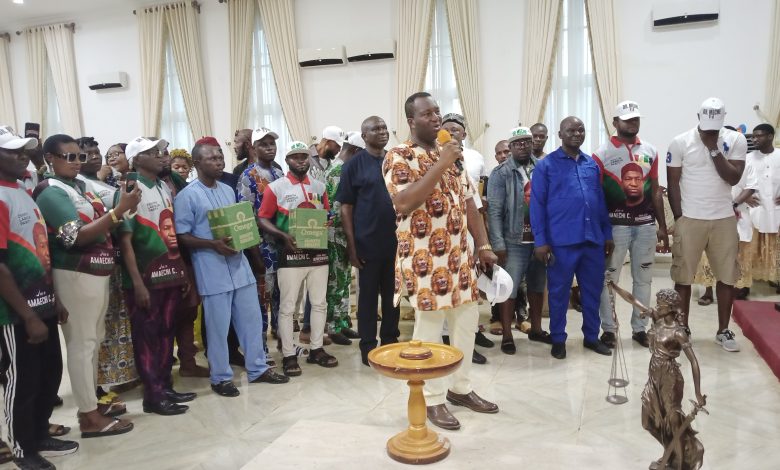 The House of Representatives candidate of Zenith Labour Party (ZLP) for Oyi/Ayamelum Federal Constituency, Dr Amaechi Nwachukwu on Saturday stole the show at the new yam festival of Omor Community in Ayamelum Local Government Area of Anambra State.
Dr Nwachukwu, an orthopedic surgeon and Chief Medical Director of Princeton Specialist Hospital and Orthopedic Centre was at the palace of the traditional ruler, Igwe Chris Chidume to felicitate with him on the occasion of the 2022 new yam festival.
The candidate who attended the event on the invitation of the monarch received a tumultuous applause when he reeled out some of the programmes he intends to pursue for the people when he gets to the National Assembly.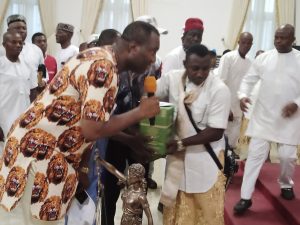 He said: "I'm an orthopedic surgeon by training. As a surgeon we see a lot from our end, including ailments suffered by our people. My mission to the National Assembly is not to treat sicknesses, but to device a way for us to prevent sicknesses, because prevention is better than cure.
"As a democrat, I have gone through a lot of political processes while growing up, including being a clerk, speaker and president of medicine related associations, and I have decided that I want us to do politics in a different way.
"What we want to do is human capital development. It's been long we started seeing people who build roads, but we have come here to seek your support, so we can build people this time. We want to tackle hunger."
Members of the community who were at the palace for the event applauded the candidate, pledging to support him with their vote during the election.
The monarch of the community who was visibly elated with Dr Nwachukwu's presentation thanked him for coming, also saying that the community is particularly happy about his mention of human capital development.
He said: "I am a just monarch. You can rate how I have responded to other people, I like to stand by the truth. I'm impressed with your programmes, especially human capital development. For me, I know what is good for our people, and you have said it.
"I understand your programmes, and I like them. I will only urge you to go out and convince other people about what you can do.
"Human capital development is the best that anyone can give to our people, and you must go out and convince the people. I'm a very objective person and I will always tell you the truth.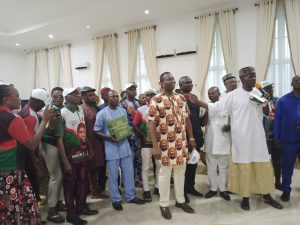 "You are a young man and you have a lot of prospect. You must no apply violence, or go physical in seeking for votes. Just go hunt for people to stand with you."