Politics
Obiora Okonkwo to Join Another Party for Gov'ship Contest
Politics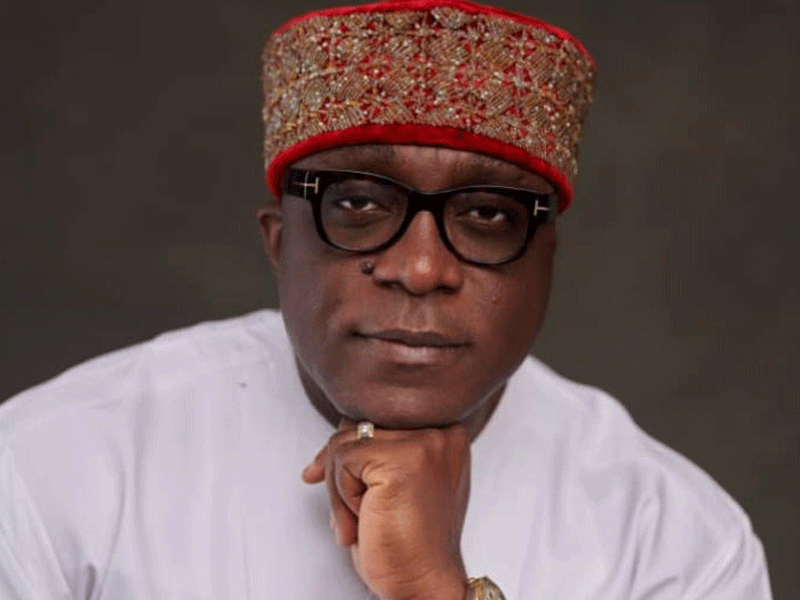 A group, Anambra Rescue Committee (ARC) has called on the chairman of United Nigeria Airline, Dr Obiora Okonkwo to leave the Peoples Democratic Party, PDP and run for the governorship of Anambra State on another party.
The chairman of the group, Mr Azubike Anazor who addressed a press conference in Onitsha yesterday said the group monitored the primary election of the party and other major political parties and believe they were manipulated.
Okonkwo was among the 16 aspirants of the PDP that participated in the party's primary election in June. He scored 58 votes to emerge second, losing to Mr Valentine Ozigbo who scored 62 votes.
Chairman of ARC, Anazor while speaking to journalists said: "The recent gubernatorial primaries of the major political parties in the State – PDP, APGA and APC — have resulted in the imposition of candidates and manipulation of the electoral process by vested interests.
"We in the ARC rationalized that if we do not decisively intervene now, if we do not move fast to squelch the present descent into anarchy, confusion and uncertainty, history will not exonerate us from a willful sin of omission.
"We are intervening to rescue our dear state from an imminent shipwreck which will, if allowed to occur, throw our state back to the years of holocaust and result in the reversal of all the goods we have witnessed since 2003.
"Our State needs a credible, competent and urbane leader with the capacity, reach, viable program of actions and policies, existing solid political/campaign structures, and who is generally acceptable to our people as the Governor.
"We find these qualities in Dr. Obiora Okonkwo (Dikeora) and we hereby publicly urge him to re-enter the race for the Governor of Anambra State under the banner of any of the registered political parties."
The group said it is more concerned about the quality of governor the state produces than the political party the governor comes from.
He pledged to mobilize citizens of the state to urge Okonkwo to dump PDP, while also promising to ensure that he is supported to win the governorship election under any political party.
"We call on all Anambrarians, irrespective of their political persuasions or leanings and their membership of any of the existing political parties, to rally round Dr. Okonkwo if and when he accedes to our request to rejoin the race.
"Let us all in unison resolve and work towards sending Dr. Obiora Okonkwo to the Government House Awka," he said.