Politics
Osodieme 2023: Six Days To The End Of PVC Registration; Ndi-Anambra North Zone, Don't Be Left Behind
Politics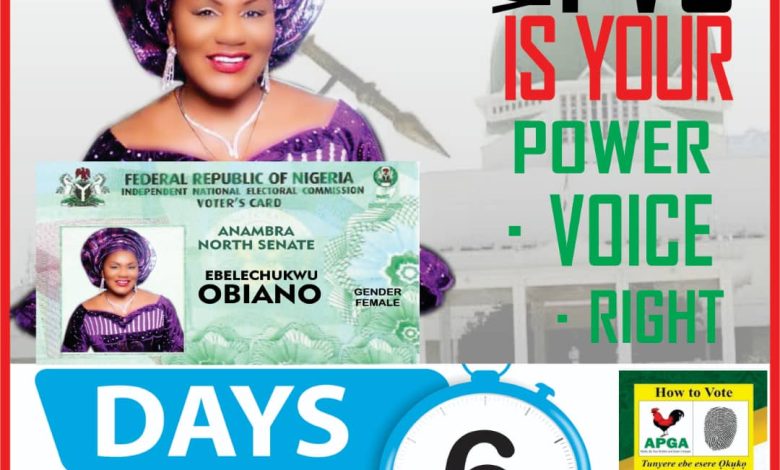 The only way the good people of Anambra North Senatorial district can speak their minds and effect a change is by getting their Permanent Voters Card (PVC). The sacrifices needed in getting the voters card is worth it. Do not disenfranchise yourself.
Osodieme through her NGO has rendered numerous humanitarian aid to Ndi-Anambra and beyond. She has recorded tremendous success in transforming the lives of the vulnerable and the needy and if voted into office, will do more.
Dr. Mrs. Ebelechukwu Obaino, the All Progressive Grand Alliance (APGA) candidate for Anambra North Senatorial District is calling on prospective voters from her zone to do the needful by getting their PVC, which is the only tool required in sending her to the red chambers next year.
#Osodieme4Senate
#APGA
#AnambraNorth
#GetYourPVC
©️Osodieme-Media-Volunteers