News
Soludo's N100bn loan good for Anambra- Jude Emecheta
Governance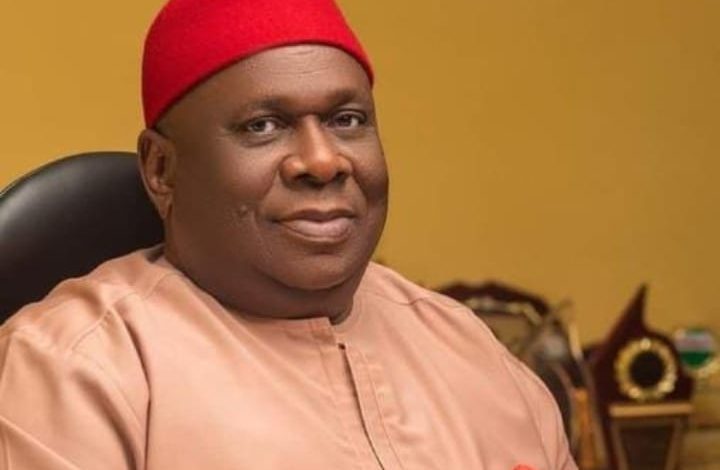 Chief Jude Emecheta, a communication expert, and APGA chieftain, in this interview with NWAFOR OKAFOR spoke about four months in office of the state governor, Prof Chukwuma Soludo, and Sundry issues.
How would you describe Governor Soludo plans to transform Anambra ?
I will say that his plan to transform Anambra is wonderful. For me, Governor Soludo is a prayer answered for Ndi Anambra. All that he promised to do during the electioneering campaign are the things he is doing. The good people of Anambra State are happy because they now know that they did not make mistake voting for him. They voted for him to transform Anambra State and he is living up to their expectations.
The Soludo administration has clocked four months, what is your view on his performance?
He has done marvellously well in office. The challenges he inherited are being tackled, most especially the insecurity challenges. The good aspect of it is that Governor Soludo is not complaining about the challenges he met on ground rather he is proudly telling whoever that cares to listen that he was elected to tackle those challenges and to transform Anambra State. Things are now better in the state especially in the areas of security because of the carrot-and-stick approach he deployed in tackling the insecurity problem facing Anambra State. On assumption of office, Governor Soludo told the criminals terrorising Anambra to lay down their arms, come out of the bush and embrace positive change but they refused. When they refused, he used his strong will power to bring the full weight of the law upon them and they are currently paying for all the heinous crime they committed in the State. If not for Governor Soludo, these criminals wanted to turn Anambra into a killing field. In fact, our people based outside the state started avoiding coming back home but Governor Soludo took enough-is-enough decision and dealt with these criminals in the language they understand. As I speak to you, there is still curfew in the local governments that were worst hit by this insecurity problem. I just came back from the village after spending three days driving around some villages to see families, there is relative calm as against what it used to be and I drove back from Ozubulu on Monday to Awka without any harassment from criminals. Governor Soludo has done marvellously well in the security sector and as he is doing that he is also touching other sectors. Roads are being rehabilitated. Our state was recently hit by the dreaded monkey pox disease but Governor Soludo arrested the situation through the Ministry of Health. The Governor proactive steps in tackling Anambra challenges is commendable.
What is your opinion on the approval given to the governor by the Anambra lawmakers for him to borrow N100bn
It's a good step in the right direction, especially when the Governor is not borrowing for consumption rather he is borrowing to use the money to develop infrastructure in Anambra State. A lot is happening in the state. You are aware that the governor is already executing legacy project at Oba, I mean the drug market that is under construction. Another thing is that Soludo is executing what he has in mind for Ndi Anambra with good plans. The House of Assembly members did well by approving the loan request and I commend them for that. The cooperation Anambra lawmakers are giving the governor will go a long way in helping the governor to actualise his mission in Anambra State.
As an APGA Chieftain, what is your opinion on the forthcoming general elections and how prepared is your party for the exercise?
APGA as a party is well prepared for the forthcoming general elections. Another thing that will be of great advantage for APGA candidates is Governor Soludo good plans for the state. The good aspect of it is that before December, Ndi Anambra must have started enjoying Governor Soludo dividends of good governance in the state and that will give the electorate the reason to vote for APGA candidates all the way. Governor Soludo on his own part is not joking with the election. He is determined to ensure that APGA clinches all elective positions in Anambra and, we his foot soldiers, are ready to help him actualise that. APGA candidates have bright chances of winning the 2023 election in Anambra because they have strong grassroots base in the state.
Going forward, how would you advise the people of the state?
I will advise Ndi Anambra to continue giving Governor Soludo the overwhelming support to actualise his mission of turning our state to a liveable and prosperous homeland. They should also endeavour to pay their tax because that is another way of supporting and encouraging the governor.