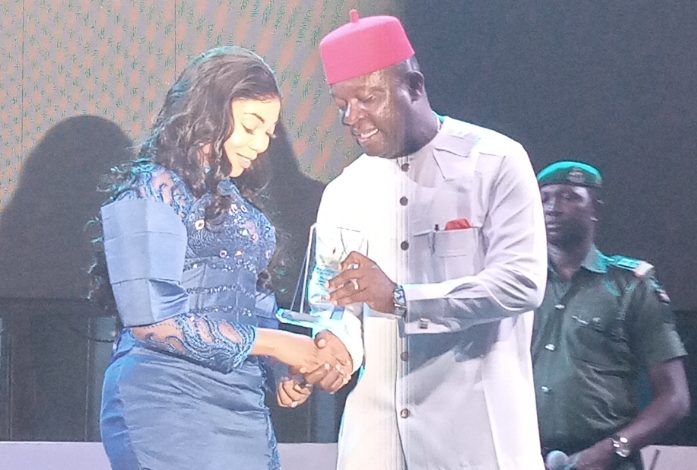 The governorship candidate of the Peoples Democratic Party (PDP) in the last governorship election, Mr Valentine Ozigbo, Chairman of Chicason Group, Mr Chika Okafor, Real estate mogul, Mr Emmanuel Udechukwu have been named Anambra's men of the year 2021.
The award which came in various categories also had several other illustrious sons and daughters of Anambra bagging awards in their field of specialty.
Notable Anambra sons and daughters who were also won awards in their various fields are; Adaora Umeoji, Deputy Managing Director of Zenith Bank, famous undertaker, Dr Kevin Chukwumobi of Apams Limited, Emeka Okonkwo (E-Money) and many others.
While Ozigbo was named the overall man of the year, Okafor was named businessman of the year, and Udechukwu bagged the award of the man of the year in the real estate category.
The Anambra Man of the Year award is an annual event organized by young professionals of Anambra origin, who seek to encourage personalities and brands in the state that are doing well, while also using them to inspire young entrepreneurs and professionals.
Chairman of the Occasion, Major General Emeka Ajemba in his opening remarks praised the organizers of the group for their forthrightness and integrity in choosing recipients. He said: "All recipients were chosen through online voting, and it will surprise you that there have not been any disagreements about the persons announced.
One of the recipients of the award, Mr Emmanuel Udechukwu, a young real estate mogul, who was named the man of the year in the real estate category  and represented by his wife, Ujunwa said the award will motivate them to work further for the interest of humanity.
"My have lived in Japan, and other parts of the world, and all the years he was there, he told me his desire was only about how he can recreate the decent environment there, here in Nigeria. So, when he came back, he went into real estate, and so far we have been doing our best, and this year we intend to do more in provision of low cost residential areas for Nigerians."