News
Panel Investigating Alleged Infractions by Anambra Police Officers Submits Report
News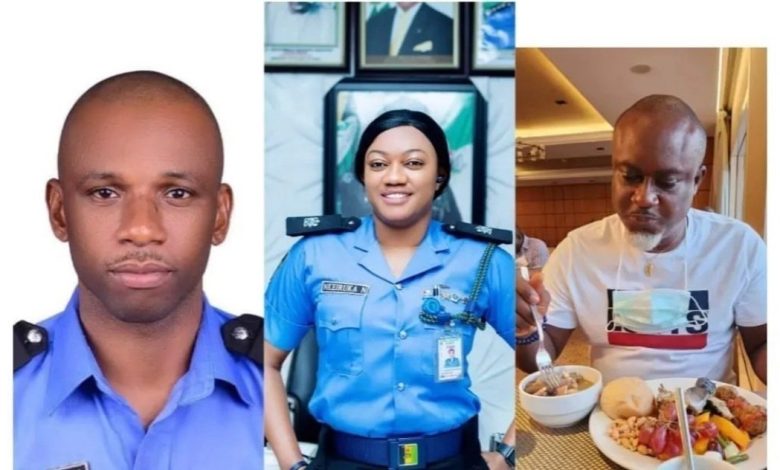 By Ifeizu Joe in Awka
The panel investigating allegations of killings, extortion and sales of human parts, against some senior police officers in Anambra State has submitted its report.
An anonymous blogger, Gistlover had in early February raised alarm, over the atrocious activities of three police officers serving in Anambra State Police Command, which also included the forceful acquisition of properties owned by arrested victims.
Recall that following the allegations, by the blogger, the Force Headquarters had set up a panel to investigate them, after inviting the officers involved to Abuja, and subsequently freeing them.
Also, the Anambra State Police command had in connection to this declared a corp member, Daniel Nnamdi Emeh wanted for impersonation, possession of firearm and money laundry.
Emeh, 26 is said to be an IT expert, working with the command, and was alleged to have leaked information to the blogger.
The police officers involved in the allegations included; CSP Patrick Agbazue, Commander Rapid Response Squad (RRS) in Anambra, SP Nkeiru Nwode, Zonal Public Relations Officer, Zone 13, Ukpo and Inspector Harrison Akama, who is said to be used by Agbazue for many nefarious activities.
Close to two months after the constitution of the panel, THE RAZOR gathered that the panel has turned in its report to the Inspector General of Police, IGP Usman Alkali Baba.
CSP Olumuyiwa Adejobi, Force Public Relations Officer who disclosed this to THE RAZOR in a text upon enquiry said: "I am aware that the team has carried an investigation into the allegations, and a report has been sent to the IGP recently. I will get a copy of the report and act."
Reacting to news that Emeh was being driven to Awka for arraignment in court at the time of filing this report, Adejobi said he was not aware, and that: "I will need to find out about that."
There have been protest from some CSOs, over the release of the suspected police officers, while some CSOs had called for protection for Emeh, insisting he should rather be treated as a whistleblower, rather than being detained in solitary confinement.
Meanwhile, Anambra State government has kept mum over the outcome of the review of case files involving the senior police officers.
Soludo had in February ordered the Attorney general of the state, Mrs Chika Ifemeje to immediately call up all files regarding complaints that have to do with the accused police officers.
When THE RAZOR called the commissioner on the outcome of the reviews, she refused to speak, preferring to hang up. Previous visit to her office on the matter had also yielded no fruit.
A source in the ministry told THE RAZOR in confidence that no review has been done. He said: "The panel by the IGP, which was supposed to last two weeks has taken close to two months, but Anambra State, whose citizens are the ones being butchered and their parts sold by these officers have kept quiet, refusing to review the file as they had initially been ordered by the governor. It is a shame."