Human Interest
Pathetic: Man who took sons to work but died in building collapse buried in Nimo
News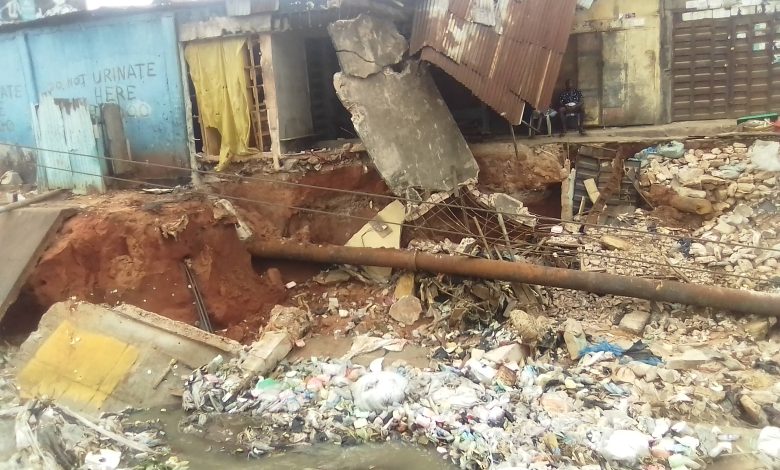 A man, Chizoba Anaefuna, an artisan who died in a building collapse a month ago in Nnewi, Anambra State has been laid to rest.
Anaefuna was buried on Friday in Nimo, Njikoka Local Government Area where he hails from. He was buried alongside two of his sons, who had accompanied him to work in the site, where the building collapsed on them.
A source from Nimo where Anaefuna was buried said it was a sight of anguish as the corpse of the man and his sons laid in state in his compound.
The source said the fate of the deceased person's moved many to tears, especially as the man who was based in Lagos came down to Anambra for the job, and decided to take his sons who were schooling in Anambra, but were on holiday to the site to help him.
The source said: "Three of them died in the site, when the building collapsed on them.
"This (video) is the lying in state today of the Late Chizoba Anaefuna and his two children from Ajanzo village, Nimo. The deceased met their untimely deaths in the collapsed building at Otolo Nnewi some weeks back.
"The late Chizoba had an electrical installation job to complete at Animanjo's compound, Otolo Nnewi, being a trained electrician. He came back from Lagos where he was based and decided to take his two children who were schooling in the village along to his site, being that they were on holidays, not knowing that the devil had planned to end their lives.
"They were buried today at their father's compound at Ajanzo Nimo. They left behind their aged mother/grandmother who was staying with those children all the while, before their father came home and took them to Nnewi," the source stated.