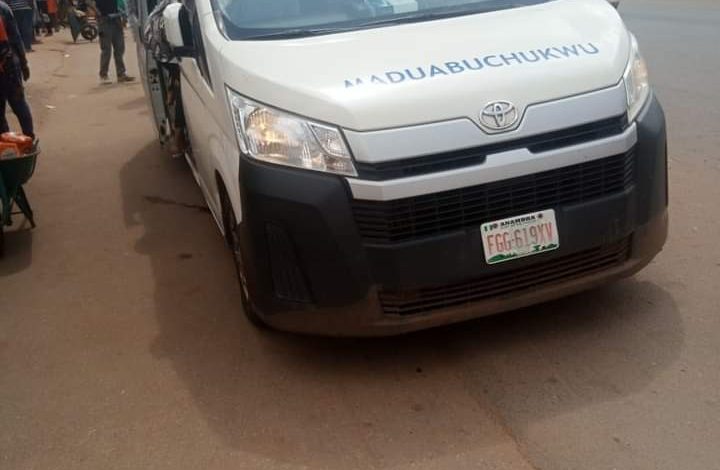 Persons described as political thugs, who are attached to an aide of the Anambra State governor, Prof Chukwuma Soludo (name withheld), on Friday assaulted a commercial driver for overtaking the aide's convoy.
THE RAZOR gathered that the incident happened in Awka, while the governor's aide, who has been described as controversial and troublesome, was driving past the expressway.
An Awka resident, Mr Chibuike Uloka, who claimed to have witnessed the incident, and even in possession of video recording of the incident lamented that thuggery has become official, under Soludo's administration, despite his continuous claims of extinguishing it in Awka.
He said: "When you hear Professor Charles Soludo speak in his baritone voice, "Agbero ga ana," consider that an irony and, in fact, an assurance of the Governor's regime importing more touts into Anambra State to continue their abuse and intimidation of citizens.
"With an estimated 50,000 touts, Anambra State today has become the headquarters of touts in the country, surpassing even Lagos State. It's also the state with the highest disregard for citizens' rights despite being governed by a professor.
"Today, an ordinary driver working with GUO Transport Company was attacked with a machete and nearly lynched by Soludo's touts.
"The GUO driver's offense was simply overtaking the emperor and mini-dictator named on a Federal expressway.
"He instructed the Soludo-armed touts working in his office and protected by the police and Civil Defense officers to block the GUO vehicle and assault the driver, as can be seen in the video. The Driver is currently in the hospital battling for his life and survival."
Uloka said such incidents were becoming rampant, adding that a similar incident happened recently at Ngozika Estate in Awka, where another government official ordered the police and touts following him to abuse and intimidate road users simply for sharing the road with him.