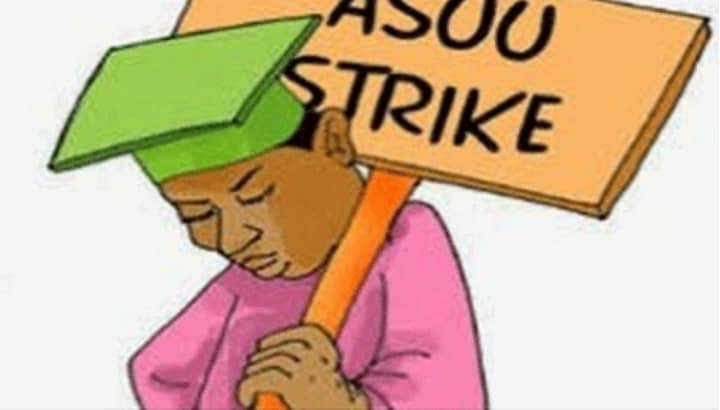 ~ ASUP sponsoring protest, students allege
By Esindu Jacobs
Some members of the National Association of Nigeria Students NANs, have staged a protest at the Federal Polytechnic Oko, Orumba North local government area of Anambra State, over alleged non payment of 27 month allowances
The protesters ,alleged that the issue brought about the two -week Strike by Non Academic Staff in the Institution which started about a week ago.
But the Students, have alleged that the protest is being sponsored by the leadership of the Academic Staff Union of Polytechnics ASUP.
The Razor News, gathered Thursday that the Rector of the Institution, Engineer, Francisca Unoma Nwafulugo, had paid about 14 months of the excess workload owed the workers.
She had equally, pleaded with the workers to give the Management little time to put things in other, assuring them that in no distant time, they would be paid.
It was further learnt, that the excess workload allowances were inherited from the previous Management .
Already, the current Management had paid 14 months, remaining about 13 months.
The Razor News, further, learnt that the workers had soft pedalled before ASUP came up with it's sponsorship against the School Management.
According to The Razor sources, " The Unions are not helping matters on this issue, they're being sponsored by both internal and external forces to frustrate the Rector.
"Some of them did it to the former Rector, Prof Godwin Onu and failed, and we believe, they will fail against this innocent woman, who's is doing everything humanly possible to raise the School's standard "
"When their efforts were not yielding fruits against the Rector, they went and hired some members of NANs to protest." Our sources said