Campus Buzz
Education
Reduce fees in your schools, Soludo urges churches, preaches ecumenism
Education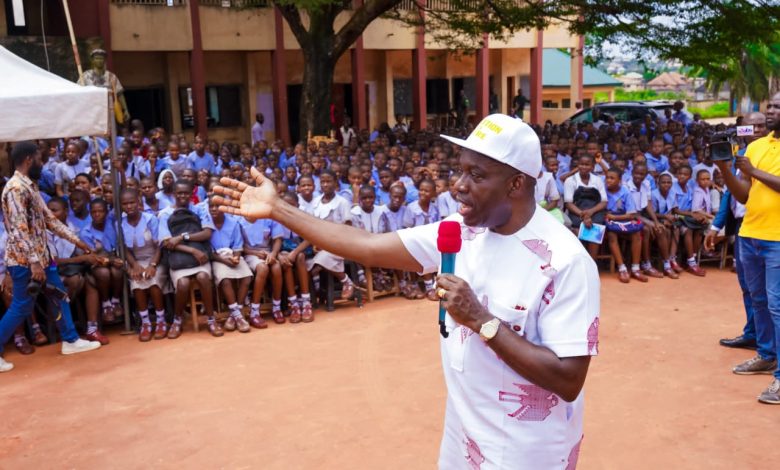 By Our correspondent
The Anambra State Governor, Prof Chukwuma Soludo,has appealed to churches to reduced school fees in the schools so as to give every child equal opportunity.
Soludo made the appeal when he joined the Anglican Communion in praying for peace and progress of the state.
The event took place at Dr Alex Ekwueme Square, Awka, the state capital on Saturday.
Soludo with his Deputy, Dr Onyekachukwu Ibezim, took part in the Anglican Communion biggest annual prayer rally where evangelism and prayers for libration, peace and progress of the state formed the major high point.
Soludo in his speech called for the unity of the Christendom in the State, adding that true ecumenism would foster peace and progress in Anambra.
While emphasizing that Anambra is a Christian state, Governor Soludo tasked them to always play their part in ensuring a better life for Ndi Anambra, especially the downtrodden.
The Governor appreciated the church for their role in building a modest society through evangelism, quality education and healthcare.
He appealed to the church to take more care of the poor people through reduction of school fees so as to give every child equal opportunity.
The governor promised to keep doing his best to enthrone a peaceful and progressive Anambra State, adding that the agenda of a livable and prosperous Anambra State would be driven by compassion and transformation.
He pledged to always partner with the church to sustain positive change and promised to keep giving value to Ndi Anambra all through his administration.
The congregation prayed for Governor Soludo, his Solution team and the entire Anambra State to succeed and be secure.
The Deputy Governor, Dr Onyekachukwu Ibezim, the State Chairman of APGA, Barrister Ifeatu Obi-Okoye, were amongst those present at the annual prayer rally.