Human Interest
REVEALED! Last Moments of Anambra Lawmaker, Nnamdi Okafor, How He died
Death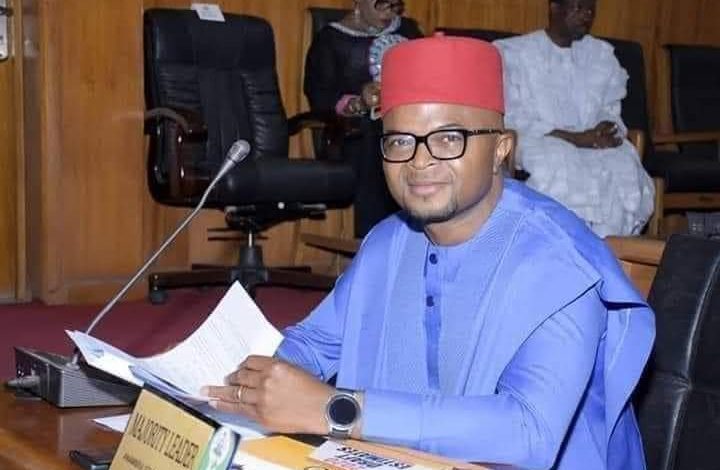 By Ifeizu Joe
More facts have been revealed about the death of a member of the Anambra State House of Assembly, Hon Nnamdi Okafor, who died last Tuesday night in far away South Africa.
A source in South Africa gave THE RAZOR NEWS blow by blow account of what transpired before the honourable member gave up the ghost.
According to the source, the lawmaker who was due to leave South Africa the next day with his aides, after successfully completing a legislative training died the night before his departure, after he had returned from visiting some members of Awka community who reside in the country.
The source who did not want to be named said: "The honorable members came in group to South Africa for a retreat, and on the fateful day, he went round South Africa to meet Awka people who reside there and chill with them.
"He had no sign of ailment at all, and he later left back to his hotel room with his aides. The hotel room was a prestigious suite, and the room of the honorable member was quite away from the other rooms, where his aides stayed.
"In the hotel, he told his aides that he was hungry, and they decided to go get food for everyone. While one of them went to get food, the other two were in their own room discussing, while the honourable member told them he was going to get a shower.
"It was when the other guy came back with food that they decided to go tell him that food was ready, that he should have finished bathing. So they went to his room and were knocking but there was no sign of him, so when they opened the door, they found him lying on the floor dead."
The source also said that a thorough investigation was also carried out by South Africa police, and that no foul play was detected, but as his aides were also exonerated.
"The boys even showed the police a video they made with their boss just 10 minutes before one of them went to get food.
"We heard they have also decided to have an autopsy on his body, and that by now the autopsy result should have been ready.
"The deceased honourable member is a member of Awka Ambassadors Club, and you know that members of the club have a way of honouring their dead members, but this particular case has been declared a diplomatic corpse, and the South African government is dictating the tone now.
"We all believe that he died his natural death, just that he came to South Africa and it happened," the source said.
The source said the journey to South Africa, and the merriment that followed when he went around to see this brothers may have caused him to skip his drug, as he was said to be hypertensive.