News
Reverend Father, siblings, battle police over dead man's property
News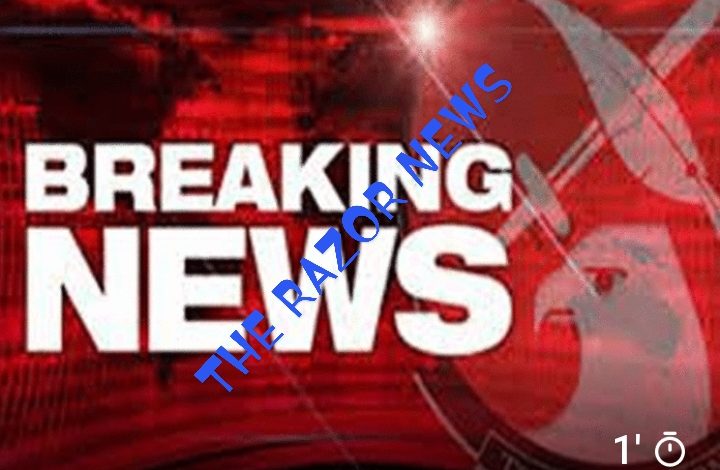 Our correspondent
A Catholic Priest, Rev. Fr. Cletus Ekwosi and his siblings, on Sunday, lamented alleged confiscation of their family house at Uruabor village, Uke, Idemili North Local Government Area, Anambra State, by the police without a court order.
Narrating their ordeal to newsmen, the Catholic Priest said that their problem started when their brother, Chief Udala Philip Chukwuemeka, died about six months ago.
He hinted that few days while they were still mourning the death, father to the last wife of the deceased, as their late Brother married two wives, demanded for the sharing of the property of the deceased so that his daughter who is the last wife would take her share of the property of her late husband.
The Catholic priest who spoke through his sibling, Ifeanyi Martins Ekwosi, said that the entire family then advised the father of the last wife who demanded for the sharing of the property to wait until after the burial rites have been concluded.
"We told him also that our late brother has his first wife, a Chinese who officially married him and made him what he is today before he died and that the last wife is just a friend to our brother even if she has one little daughter for him.
" The father of the last wife then left in anger and told us that we shall see. The next thing after some weeks was that police stormed our family compound and locked it up without a court order.
"I was arrested and detained at Zone 13 police command for six days and my sister, Etim Ginika Philip Ekwosi, was also arrested with her driver and detained at same zone 13.
"The Zone 13 police started confiscating scores of other properties belonging to our late brother that included, two trucks that the police handed over to the last wife without our consent."
In her speech, sister to Martins, Etim Ginika Philip, said, "We were in our house last Friday when a team of police men stormed our family house in a sienna bus, at about 9.30pm and locked it up again for the second time.
"The first time they locked it up was around 27 to 28 May and they came from zone 13 and we had to petition the Inspector General of Police, against the zone 13 Commander, Musa Muri, that he was biased in his investigation of the matter and the case file was retrieved from him and sent to Abuja.
"I wonder why the police will lock our family house that is meant for all the children of our late father, Ekwosi. Because of a woman that came into our family. Before now we have been living in peace."
When contacted, the zone 13 Commander, Mr. Muri Musa (AIG), said that, "it is a case of widow and family over properties. We are investigating it when the family petitioned the IG against me and Abuja is now handling the matter.
"I spoke with the Catholic Priest who is in oversea and told him that he should come down and help in the matter and he started insulting me, calling me names but as a policeman, that is what we normally see. I am doing my work, I want justice but they said I am biased and petitioned me."