Human Interest
Road constitution: Sex workers woo Soludo, say you're the best
News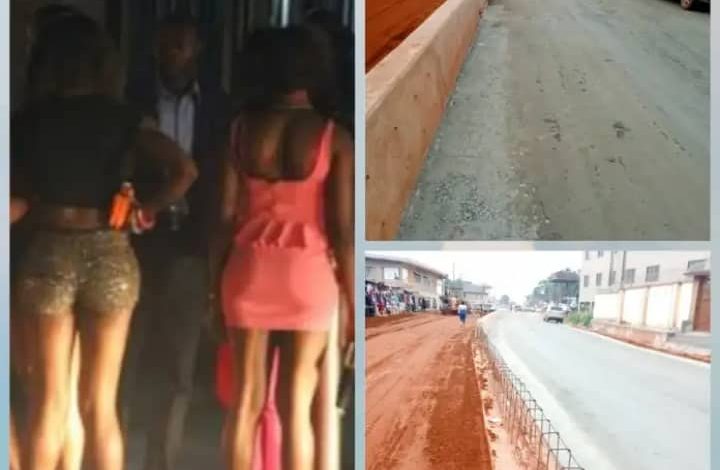 By Our correspondent
Commercial sex workers in Anambra State have commended the State Governor, Prof Chukwuma Soludo over road construction in state.
The sex workers hailed the governor in an interactive session amongst themselves at their joint on the Abakaliki Street,Awka, the State capital.
Our correspondent gathered that the commendation was specifically in reaction to the stone base laying that commenced on the UNIZIK Junction — Okpuno Road in Awka.
Anambra State government began construction and dualization of the UNIZIK Junction — Okpuno Road, which had previously been in a deplorable condition occasioning traffic jams before Soludo's intervention.
As work advanced, it was observed that laying of 150mm-inch stone base on the six-kilometer double lane road commenced on Wednesday, with an outpour of commendations from the people.
It was in the spirit of the commendation that the sex workers in the area who would frequent and do their business in the area a hailed the governor in their discussion, after having seen the work advancing to the next level.
Speaking with her colleagues at their joint on Wednesday night, one of the sex workers, popularly known as Ann, said the outlook of the street had changed for good.
She said,"Nna omor I see sey things don dey change here ooo, everywhere don clear. E be like sey the man don increase the speed of the work. I see sey him dey begin dey tar the road sef. Omor no be small thing, before you know am, here go be like London. The man dey try shàá, the man dey try!" she said
"Yes, serious the man dey try well well, I dey even reason sey the road go ready before December, at least make person see better ground do December work jare; nah dat one be my concern abeg," another sex worker identified as Julie contributed during the interaction.
"But omor my anger with the man be say him come demolish our shanty. The thing been still dey vex me since that. The man dey try for Anambra shàá, but that singular act still dey vex me. I even hear say him give some youths N2.bn recently last week abe nah last two weeks self. Although me no see my own collect ooo, abe we no follow for youths?" Mma said in her own contribution.
The sex workers, who encouraged the Governor to continue with his good works, further expressed optimism that the road would favour their business when completed, even as speculations abound that they may increase their service charge by Christmas.
Credit: Izunna Okafor