Human Interest
Authority FM bars Onyeze Jesus from presenting money ritual Programme
Human interest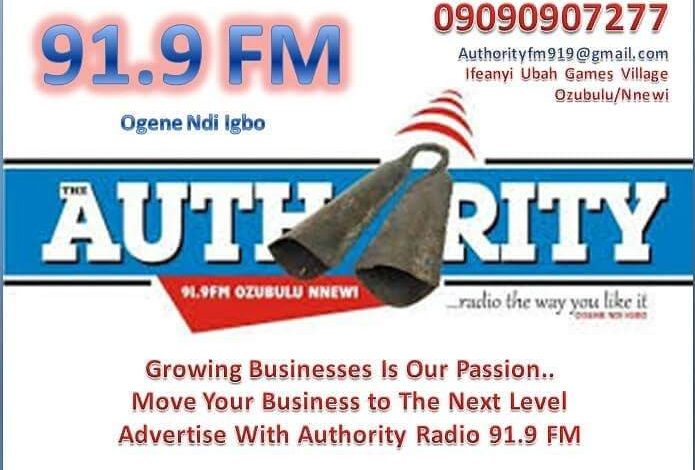 The management of Authority 91.9 FM, an Anambra based radio station owned by the Senator representing Anambra South, Senator Ifeanyi Ubah has barred two presenters of programmes on the station.
The barred programmes are presented by Onyedika Okocha and Matthias Ezeaku Ejiofo, popularly known as Onyeze Jesus  and Igbos Love Themselves. Both presenters were accused of indecent exposure, money ritual and blasphemy among others.
Okocha has severally been accused of luring people into money rituals, while also abusing the Nigerian currency by spraying them in water, and also indecent exposure, as he is fond of circulating videos of him bathing adults in Rivers as a way of making them rich.
A letter by the radio station to the guest presenters, which was sighted by THE RAZOR NEWS POST the management stated that they received several complaints from listeners and customers who consider his behavior as a blasphemous act and vile disregard for their Christian belief/doctrines. Hence, the decision to indefinitely suspend the radio programme.
The letter read: "In the same vein, the board and management of Authority Fm have also banned Mr. Onyedika Okocha, popularly known as Onyeze Jesus for indecent exposure (including bathing naked adults in a river), money rituals, propagation of superstitious fallacies and contravention of NBC Broadcast laws.
"Having meticulously reviewed and investigated the several complaints about Onyeze's unrestrained conduct on broadcast and social media, the management of Authority FM deemed it fit to ban his radio programme indefinitely."
The station said: "Conclusively, the board and management of Authority FM wishes to restate it's unwavering commitment to the ideals of civility, decorum and morality as it remains committed to redefining the paradigm of credibility and excellence while providing the right blend of services and efficiency backed by a well trained management and staff who provide exceptionally efficient media services to customers."