News
Soludo attacked for calling self 'Executive Governor', after rejecting 'His Excellency'
News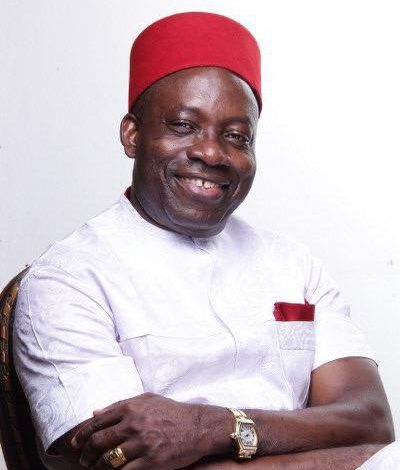 Anambra State governor has received attacks by social media users, after he referred to himself as the Executive governor of Anambra State.
Soludo had before assuming office said he would not like to be referred to as 'His Excellency', preferring to be simply know as Mr Governor.
Soludo, a former Central Bank governor had changed the cover photo of his Facebook page to reflect the seal of government of Anambra State, with his name, and the appellation, Executive Governor of Anambra State.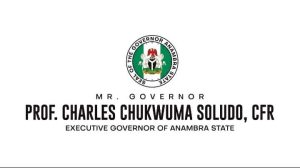 This did not go down well with some commentators who wondered how he can refer to himself as executive governor, while rejecting the title His Excellency.
Other said it was wrong to use the words Executive and Governor at the same time, as there was nothing like non-executive governor.
Amb Elijah Onyeagba Nigeria ambassador to Burundi who wrote a comment to the governor said: "Everything is cool but "Executive and Gov" are one and same. A Governor means you are an Executive already. Using both is a repetition that crawled into our lexicon needlessly."
Fred Chukwuelobe, a former press secretary to Ex- governor, Chris Ngige also corroborated Onyeagba, saying: "Do we have non-executive governor, Anambra State? Why the appellation, Executive Governor?"
Many others also joined in the debate, but some saw the post as an opportunity to draw the attention of the governor to bad roads in their area, while some others inferred that the governor lived on social media and has not dedicated enough time to governance. Some others pointedly told him to face governance and stop attacking Peter Obi.
Chris Christian in the post said: "His Excellency sir..,please pay attention in developing Anambra state and leave Peter Obi alone. May Anambra succeed."
"Isaiah umeoranefo said: "Prof., the inner ring roads in major towns in the state is in a state of disrepair. Most of the roads in this onitsha is in a bad shape especially the onitsha owerri road. I believe you could start repairs especially at that bex junction it causes alot of gridlock and accidents. Please start road reconstruction asap together with proper refuse disposal the town is stinking.
Uchenna Ezenwaka who reacted to Amb Elijah Onyeagba's correction of the governor said: "(You're) hitting mercilessly at a supposedly Prof. I hope he reads this and get humbled enough to concentrate on the job without ever trying to pull anyone down."