News
Soludo Begins Installation of Solar Powered Street Lights Across Anambra
News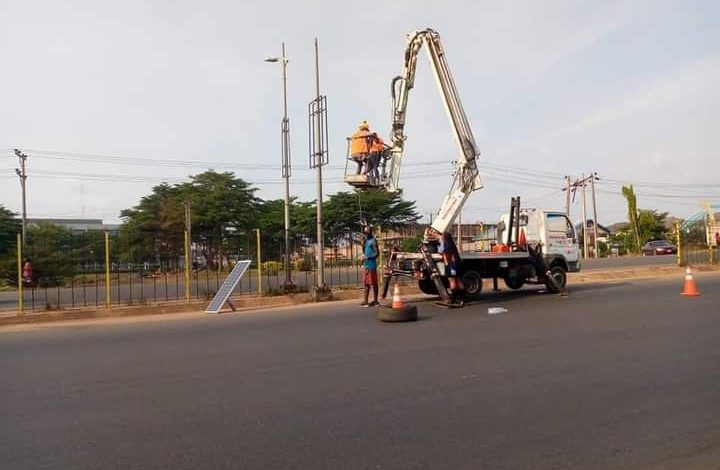 Soludo Begins Installation of Solar Powered Street Lights Across Anambra
Anambra State governor, Prof Chukwuma Soludo has commenced the installation of solar powered streetlights in the state.
This will entirely phase out the streetlights installed by former Governor Willie Obiano, which is said to be a guzzler of diesel.
Experts said the Solar powered systems will save cost, especially with the new cost of petroleum products in Nigeria, while also said to be more environmentally friendly.
THE RAZOR correspondent spotted some of the staff of the ministry of utilities as the installed the solar panels on major streets, while also dismantling the previous ones.