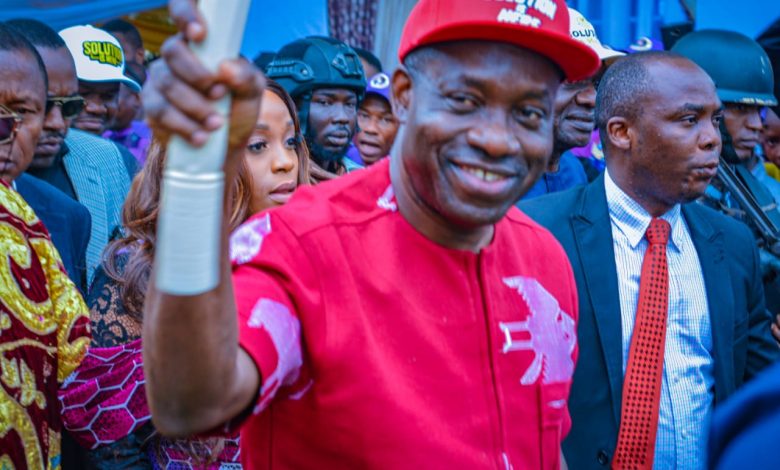 By Ifeizu Joe
Anambra State Governor, Chukwuma Charles Soludo, has said that it is not true that some roads in the state were unsafe.
There had been news of kidnappers laying siege on some roads in the state, making motorists to avoid such areas.
But Soludo who spoke through his Press Secretary, Mr Christian Aburime said security operatives have been deployed to most roads in the state, with a matching order for criminal elements to be flushed out.
Aburime said: "Reports that some roads in the state are not safe is untrue. Mr Governor has been working tirelessly to ensure that criminal elements in the state are overcome.
"You can see that even on Sunday, some criminals were engaged in a gun duel and over powered. Some were shot dead in the process, while some were arrested alive.
"This is because of the marching order given to them by the governor.
"Anambra remains the safest state for every Nigerian irrespective of tribe, ethnic, religion and for every foreign investors, despite few security challenges facing the country at large.
"The Anambra State Government would like to assure all Ndi Anambra that the security forces are on top of the security situations across the 181 communities in the state.
"The people and Government of Anambra State are proud of the record of security agencies especially, the recent incident that lead to the killing of four kidnappers and arrest of others on Sunday night.
"Those messages are untrue. Even in border towns close to Abia and Imo States, our security operatives have been deployed to such places. We assure Ndi Anambra of their safety, and that remains the biggest priority of the governor," Aburime said.