Politics
Soludo in trouble as APGA members threaten his reelection
Politics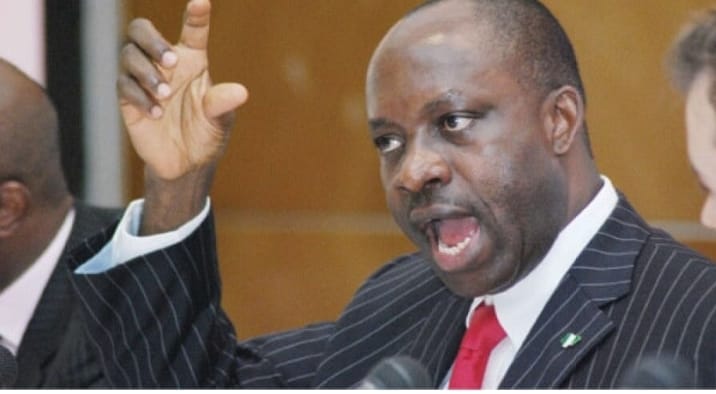 Our Reporter
Anambra state Governor, Prof. Chukwuma Soludo is in big trouble, following the threats from members of his party, the All Progressives Grand Alliance APGA to work against his second term bid in 2025.
The party faithful alleged at the weekend in Awka, that the professor of Economics, does not work in the interest of the party.
The decision of the APGA chieftains came after one of his aides beat up and humiliated one of the drivers of GUO transport Company, along the Enugu- Onitsha expressway on Friday.
According to one of them who did not want to be mentioned while speaking with THE RAZOR, " those working with the Governor are disgracing our party and making us unpopular.
"How can you fight Chief Godwin Okeke(GUO) who everyone fears in Anambra, knowing full well, that he controls majority of the strong boys who always help our party during elections in the state.
"Do you tell me that our Governor does not know about all these complaints from the people on daily basis how his revenue agents have been harassing, fighting and injuring those who voted him during the last election?
"We don't think he is planning to return to power in 2025, otherwise, how are we going to face other political parties during that election.
"How are we going to face formidable parties like Mr Peter Obi's Labour Party LP, People's Democratic Party PDP and All Progressives Congress APC? APGA chieftains asked
Another member, Okwudili Ezeilo said the complaints from the public to the party had become embarrassing, ranging from the activities of the VIOs, ARTMA, ACTDA to Ocha brigade.
"So, considering all these issues and touching the tiger's tale (GUO)few days ago, APGA will be in trouble when the election comes, unless he will call those touts parading as APGA members to order before it is too late.
"Nobody owns APGA, the party is for everybody and the way he is going about it, is not how others like Mr Peter Obi and Chief Willie Obiano did, at least, they were members of our great party" the chieftain said.