Column
Nov 11: Obi, Soludo's forays into Imo and Otti's nearness
Opinion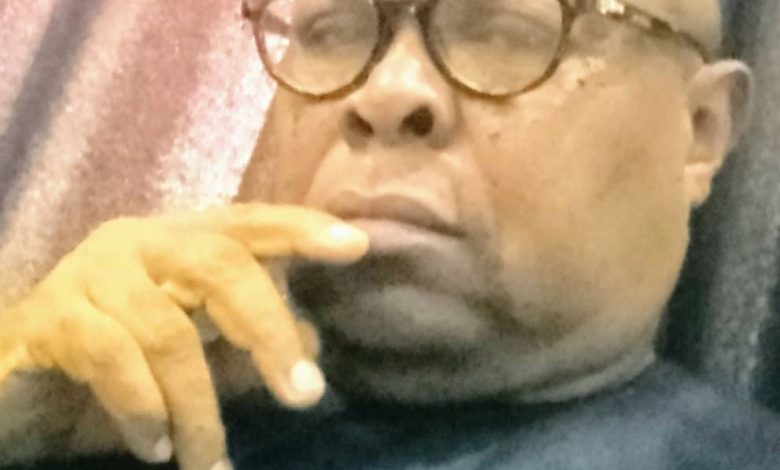 By Tony Okafor
The presidential candidate of the Labour Party( LP) for the February 25 presidential election, Peter Obi, and the incumbent Governor of Anambra State, Prof Chukwuma Soludo, have separately visited Imo State not once recently.
The two friends from Anambra State have only one objective in their journeys to the Eastern Heartland: to sack the incumbent governor of the state, Senate Hope Uzodimma on November 11.
Uzodimma, who is running a second term in office won his first term through an algebraic method that would have posed a huge mathematical challenge to the late Prof Chike Obi in his hayday.
Uzodimma came fourth in that poll but was pronounced winner by the apex court in the land- The Supreme Court of Nigeria.
The Independent National Electoral Commission (INEC) before the Supreme Court controversial verdict that crowned Uzodimma governor of Imo on the platform of the All Progressives Congress (APC), had announced Emeka Ihedioha of the Peoples Democratic Party (PDP) the winner of the Imo Governorship poll.
Ihedioha served as governor of Imo State from May 29, 2019 to January 14 ,2020. He was removed from office on 14 January 2020, by the Supreme Court of Nigeria which which as earlier stated declared Hope Uzodinma the authentic winner of the 2019 gubernatorial election.
After coming from fourth position to become the number one citizen of Imo State, Uzodimma is being seenas a Maradona in the game of politics. He is feared by his opponents. Strong men of Imo State who dared him are now visitors to the state or even in exile
They see him as a personam capable of changing water to wine in politics. He boasts of "seen and unseen forces" in politics, a talisman only him knows the the potency.
Generally, he has not done badly as a governor of a state if an unbiased umpire comes into judgement of performance in office in four years now.
However, a good number of his people are not comfortable with his methodology in handling the security situation in the state. Scores of people, especially the youth in the area, had reportedly died via extrajudicial circumstances. Same way, property worth millions of any currency had been destroyed under his four-year reign.
Obvious, all these no doubt , will play out in the November 11 poll in the Eastern Heartland of Nigeria.
While Uzodimma comes into the field with his Maradon Algebra and extrasensory political perception, he will meet the Peter Obi Political Tsunami that made the 2023 general elections tick via the Obidient movement. Uzodimma's neighbour in Abia, Alex Otti, will no doubt join forces with Obi to deliver sucker punch. This will not be the first time in history an Abia governor forayed into Imo and painted a governor. Senator Orji Uzor Kalu did it in Ikedi Ohakim.
Similarly, Uzodimma during the November poll will meet in the field the Prof Çhukwuma Soludo's Brain Box(BB) and fast growing
generalissimo stature in the South-East.
Definitely, it is not going to be easy.
Speaking in Owerri, the state capital, during the flag-off of the campaigns for the party in the state, Obi said that LP was known for performance and excellence.
Using Abia State, which LP controls, as an example of good governance, Obi said the people of Abia State now have hope and are witnessing good governance because a "first-class brain" who knows what he is doing is now the governor of the state.
Obi said, " LP will win Imo State through its candidate,Athan Achonu, adding, "he is the best in Imo State. I am happy nobody has changed the process. I believe in the process.
"We want Nigeria to have leaders who will do what they preach. We know what it takes to change Nigeria. That is why we are here. We know what it takes to change Imo State. In Abia today, there is hope; that is what is called governance. This is because a first-class brain who knows what he is doing is the governor there.I believe in the process. Achonu emerged through the right process. Vote for LP, and things will start happening."
The Anambra State governor, Prof Chukwuma Soludo, also had several times vowed that his All Progressives Grand Alliance (APGA) would kick out Uzodimma from the Imo State Government House on November 11.
Speaking in Owerri while kicking off the Imo governorship campaign of APGA, candidate, Tony Ejiogu, Soludo said, "We are campaigning in Imo because we have been winning in Imo. So there is a need for us to come together and protect our votes. We must go back and take back our land.
"We have done it before. We will repeat it. We will commence enlightenment of our people that it is time again to do what we have done before. The way we did it in Anambra. We will do it in Imo State."
Firing from the same cylinder with Soludo, the National Chairman of the All Progressives Grand Alliance(APGA) Sylvester Ezeokenwa who also hails from Anambra State, said: "Imo state is the home of APGA, in 2023, APGA won Imo, 2007, Martine Agbaso won. In 2011 won with Rochas Okorocha.
"He went away with our mandate to an unknown destination. Now, a man has come Tony Ejiogu, to liberate Imo people from bondage. A disciplined man. It is not enough to come out and vote. We must protect it. Failure to do that; will steal our votes."
Say it anywhere, history beckons in Imo State, and we admonish : Fight the good fight of the faith; take hold of the eternal life to which you were called when you made the good confession in the presence of many witnesses( 1st Timothy 6:22) .