News
Soludo orders arrest of 'big men' diverting Anambra IGR to private pockets
IGR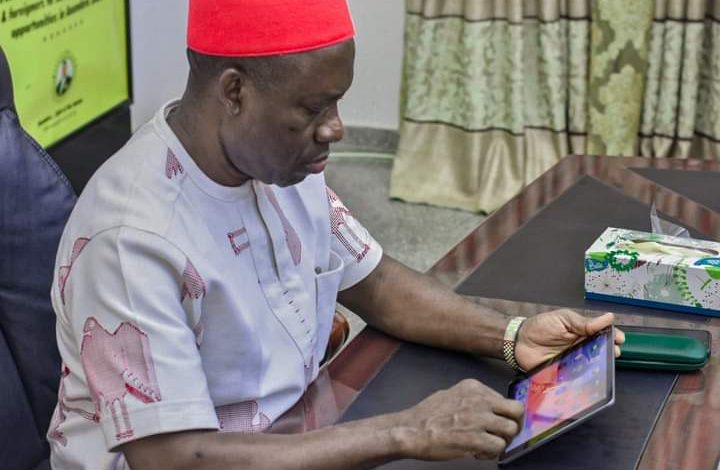 Tony Okafor, Awka
The Anambra State Governor, Prof Chukwuma Soludo, has reportedly ordered the arrest of 'big men' allegedly diverting internally generated revenue of the state into their private pockets for over eight years.
Prominent among such defaulters is the Managing Director and owner of a notable supermarket in a choice location in Awka, the Anambra State capital( name withheld).
Soludo, it was gathered, ordered the immediate arrest of such people over flying revenue windows under their control.
A government source, who spoke to our correspondent in confidence said, " They will all be arrested before the end of work on Wednesday if they fail to appear before the Chairman, Flying Revenue Committee in the state.
"The order to arrest some of these prominent citizens came about following government suspicion that they had allegedly diverted revenue accruals to the state government for the last eight years.
"The government is worried over tax and levy diversion in some quarters in the last eight years and wish to unravel some of the mysteries, hence the decision to go after these so-called untouchables in the state.
The source maintained that the Deputy Governor of Anambra State, Dr Onyekachi Ibezim who doubles as the Chairman of the committee on flying revenue had been briefed to invite all those managing flying revenue windows in Anambra, seen as untouchables, on Wednesday at the Deputy Governor's conference hall , Government House Awka.
The source added, "For the top supermarket owner and proponent of Anambra Rice, Soludo wants to know why Anambra rice concept and branding has been personalised and if he( the supermarket owner) pays any taxes and revenue to the state for such branding and business.
"One other one is being summoned to explain why he is operating a park at Onitsha South, Fegge. He is expected to show evidence of payment to Anambra state Internally generated revenue for his businesses in the last eight years.
"So many others are also being invited for interview on flying revenue windows in the state. If they fail to explain themselves properly, they will be arrested and prosecuted. These things must stop. Nobody is above the law. This is part of the disruptive changes Soludo is bringing to the table."