News
Soludo slashes taxes in Anambra few weeks to elections
Economy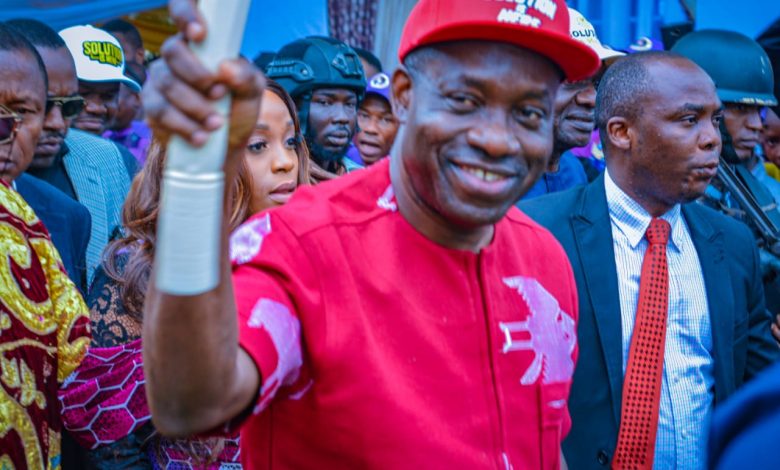 Our correspondent
Barely a month to the general elections, the Anambra State Governor, Prof Chukwuma Soludo has announced downward review of some taxes and levies payable by some category of persons in the state.
Before this development there were public outcry about heavy taxations in the state, especially amongst tricycle, shuttle bus and heavy duty truck operators in the state.
The situation had caused protests by the operators at various times across the length and breadth of the state, especially in Onitsha areas.
But on Wedneday Soludo approved weekly payment of taxes and levies by commercial Keke and shuttle bus operators in the state which showed about 30 percent reduction.
Soludo made the announcement during his interaction with commercial transport operators at Prof Dora Akunyili Women's Development Center, Awka, the state capital.
While keke operators now pay N10,000 , reviewed from N15,000 which can be broken into four, entailed N2,500 per week; Taxi operators will now pay N12, 000 instead of N17, 500 amounting to 3000 naira weekly, while shuttle buses will now pay N3000 weekly.
Mini truck operators are to pay N3,750 weekly, while motorcycle operators will now pay N4000 , amounting to N1000 weekly.
Soludo also suspended payment of tolls, taxes and levies by heavy duty vehicle operators across the state.
The Governor explained that while his team would go back to the drawing board, the move of suspending the payment was to ensure that nobody would be taxed twice.
He added that to eliminate operation of touts on the roads, daily collection for other taxes and levies would benot an option.
The Governor explained that his administration was determined to have a tax system that was progressive, such that it would reflect the yearnings of the poor and common man in line with APGA ideals.
He called on everyone to join hands with his administration to keep the state secure, clean, prosperous and liveable.
Reacting to the development, a Keke operator, Sunday Onyemaechi thanked the government for the downward review of the taxes.
He said," We thank the governor for this gesture and pray that this is not a political consideration. Let them not increase the levies and taxes again after the elections next month.