News
Soludo's aide who brutalized GUO driver for overtaking his convoy apologizes
News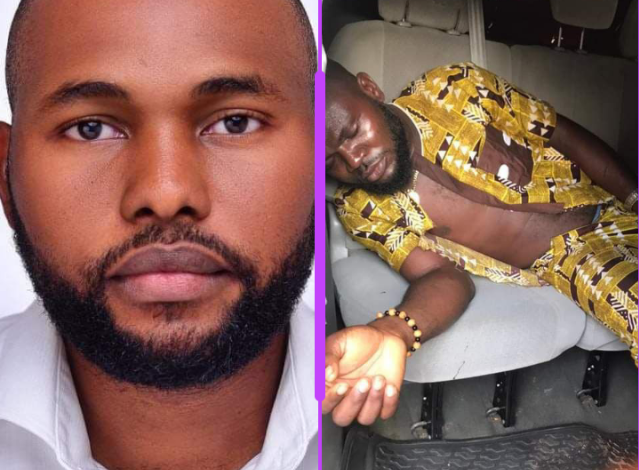 An aide of Anambra State governor, Prof Chukwuma Soludo, Mr Ossy Onuko, who was reported to have ordered his thugs to brutalize a commercial driver for overtaking his convoy has apologized.
This is coming as the transport company, GUO Transports has threatened to sue the official.
Onuko in a press release to state his part of the story denied that he was in a convoy, but stated that the commercial driver, drove dangerously, and his personal security aides tried to correct him, but he remained recalcitrant.
"I have been inundated with calls and messages from well-meaning friends, colleagues and ndi Anambra over a video clip that has gone viral on social media regarding an altercation between a GUO driver and myself, the Managing Director/Cheif Executive Officer of Awka Capital Territory Development Authority.
"I take full responsibility for all that, and I also apologise to the young man, his company GUO, and my friends and well-wishers who have been embarrassed by my association with such act."
He however clarified that: "I was driving in the company of two civil defence officers seated in the back seat of my Toyota Hilux vehicle, there was no convoy."
Meanwhile, transport giant, GUO, whose driver was assaulted has threatened to sue Onuko.
GUO in a press statement said it's driver was beaten with cutlass by political thugs on the order of Onuko. It further stated that her passengers were traumatized as they watched the helpless driver being pummelled.
"We assure all concerned citizens that we will seek legal redress, to ensure that such acts of inhumane treatment of citizens do not keep occurring.
"We have also seen the statement from the press secretary of the Anambra State Government. We are surprised that they would want to defend the atrocious act meted out to our driver today.
"They justified this atrocious action of theirs by contending that it was our driver's recklessness that led to his being beaten with a machete and terribly brutalized. The false narrative they put out without speaking to our driver or the passengers in the vehicle that witnessed the whole incident speaks volumes.
"We call on the Executive Governor of Anambra State to condemn the conduct of his officials and constitute a panel of inquiry into this incident to curtail the excesses of his officials and avoid a repeat of similar incident which could possibly have led to loss of lives and chaos in the state."