Column
Soludo's four months in office was risk taking against gunmen
INTERVIEW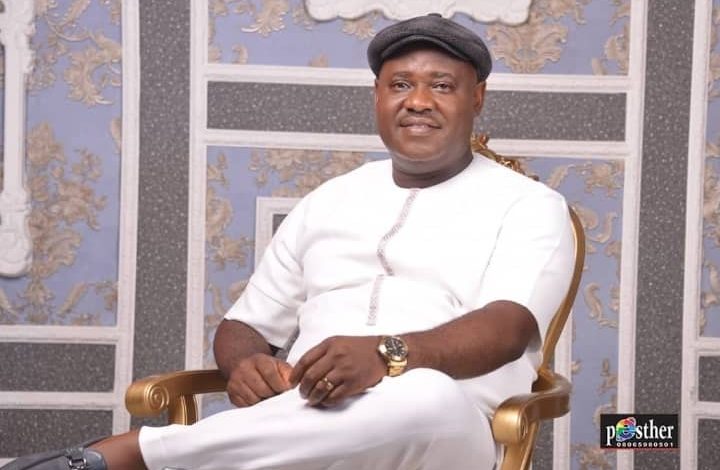 A stakeholder in Anambra State politics, Engineer Ofodeme Ikenna (Owelle) in this interview with TONY OKAFOR, described Prof Chukwuma Soludo's four months in office as governor of Anambra State as risk taking. He said the governor staked his life to ensure that residents slept with their two eyes closed
The state governor, Prof Chukwuma Soludo, just clocked 62 years. Your take on that.
The Governor deserves to be celebrated on his birthday by his fans and well wishers and the reason is because he puts his life on the line for Ndi Anambra. The challenges inherited by Governor Soludo are enormous but the good thing about it is that he is tackling them simultaneously. Soludo is a man that is pure at heart and that was why he decided to celebrate his birthday with prison inmates. He want to feel their pain and encourage them to take heart because where they found themselves is not the end of the World. Governor Soludo is a humble person and not the loud type hence his reason for celebrating his birthday in a low key and promised to make the birthday celebration of his wife to be more elaborate. What a coincident that the birthday of his wife comes up two days after his own birthday. It's very close and I believe the Almighty God did it for a purpose. I wish both Governor Soludo and his wife, Mrs Nonyelum Soludo a happy and prosperous birthday celebration.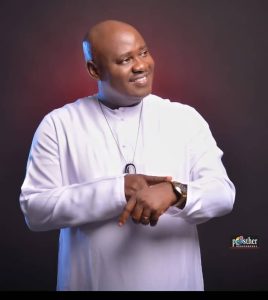 What is your assessment of the Soludo administration in the past four months ?
I will say that the past 4 months of Governor Soludo's administration was used to deliver dividends of good governance to Ndi Anambra. It is 4 months of working day and night for Ndi Anambra to be sleeping with their two eyes closed. Criminals wanted to turn Anambra into a killing field. They kill their fellow human being in a barbaric manner without mercy. Governor Soludo pleaded with them to stop because he has a plan of transforming their lives and turn the perpetrators from hardened criminals to useful people in the society. He was ready to hear them out and to sort out their grievances. He went as far as setting up a peace and reconciliation committee that will interact with them. But they refused to listen to him and increased the rate of killings in the state. That angered the Governor and made him to order security agents to go after them. He also made the people in our communities to take responsibility of their security by providing intelligence reports that will help security agents in doing their job and It's yielding fruitful result. Today, those criminals are paying with their lives for their heinous crime and that serves them right. If you watch the way Governor Soludo is running his government, you will discover that he is eager to develop Anambra State and that is what Ndi Anambra want at this point in time.
Some people say the governor is too strict in his approach to governance. What is your reaction to that?
I commend him for bringing reforms into governance because that has made those working with him to be eager to deliver on their mandate. The truth is that when it comes to public service, Governor Soludo has a track record of excellent service delivery. For Soludo, public service is all about transformation and doing what the people want. His own understanding of public service is that the interest of the masses will always override personal interest. He likes solving anything that is the problem facing the people. Governor Soludo has a strong will to take difficult decision as long as such decision will be for public good. For example, the ongoing demolition of properties built on waterways. The good thing is that he will tell the owner of such property to remove it by themselves and give you enough time to do that. So that if you fail to comply to his directive, you will have yourself to blame. The problem with our people is that they have business-as- usual mentality and because of that when they are directed to do what is right by government, they don't take it seriously rather they will think that its business as usual but as at today, everybody now know that Governor Soludo is not joking and they are now taking his directive seriously. I read in the news where Onitsha landlords whose properties encroached on waterways are now the ones demolishing those properties themselves. They are doing it to save cost and to save their property because if government comes for enforcement, the damage might be much and the person will still pay for the demolition cost. So Soludo has done marvellously well by making people to be complying to government directives and it's part of the reform he brought to Anambra State.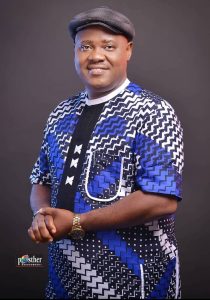 What will you say about Soludo's insistence that people must comply to the rule of law i?
It is a good thing because Anambra cannot be a state that is governed without rule of law. If there is lawlessness in Anambra, it means that we cannot achieve any meaningful development in the state. We need to always abide by the rule of law for the good of our state. Rule of law also helps to curb crimes in a society. The truth is that no nation or state survives without rule of law because with rule of law, everybody will know that there is consequence for any of their actions and inactions and that will make them to always be on the right track.
What is your advice for Ndi Anambra as the 2023 general elections are fast approaching?
I will advice Ndi Anambra to stick to the party that has never disappointed them and that party is APGA. It is APGA that transformed Anambra State. So in my opinion, Ndi Anambra should continue supporting APGA. When they vote in the 2023 general elections, they should bear it in mind that Governor Soludo need those that will work with him both at the Federal and in Anambra State. They should vote for APGA candidates in the forthcoming general elections. That is my advice for them. I will not fail to also tell them to continue supporting Governor Soludo's administration because he needs their support as encouragement for what he is doing in Anambra.