News
Stop appointing market leaderships based on nepotism, Anambra traders tell Soludo
News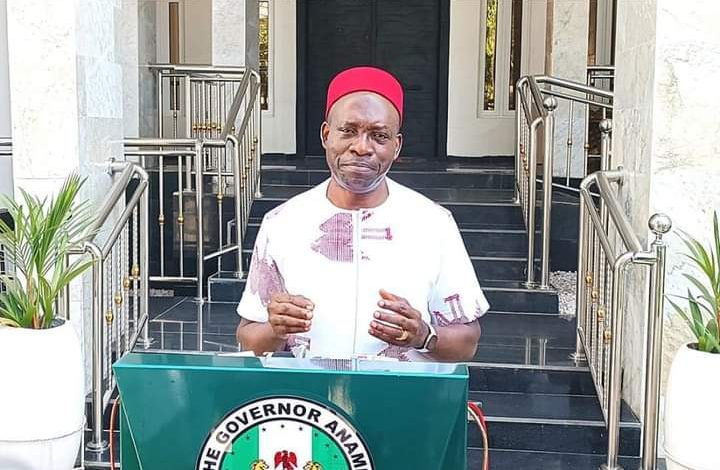 Tony Okafor, Awka
The Anambra State governor, Prof. Chukwuma Soludo, has been admonished to stop appointing market leaderships in the state based on nepotism .
A group, under the aegis of Concerned Traders of Anambra State (CTAS) who gave the admonition in a statement on Tuesday said such appointments would breed corruption.
In a statement signed by its chairman, Chief Augustine Echezona, the traders said the attempt to turn Anambra State markets into an association of Old Aguata Union (OAU) was causing major problems in the markets.
The group said it was too early in the day for Soludo to introduce nepotism in market leadership in Anambra State made up people of old Aguata Union, the governor's subclan.
They said even if OAU should take over the leadership of Anambra markets, they should be able to throw up competent and credible hands who could pilot the markets not people like one Chief Humphery Anuna who had no visible means of income and Chief of Staff CoS, who did not know anything about the market in the State.
The group noted that Chief Anuna was part of the people that brought Chief Ochioguo ousted administration, who had been returned on caretaker basis.
They said Chief Anuna was also among the people allegedly collecting money from traders and various market leaders in the state.
The group added, "He ought to have gone with the sacked Chief Ekwegbalu executive , instead he was made the President of Anambra State Amalgamated Traders Association (ASMATA)" said the group."
"Your Excellency, the caretaker committee option in the market should be ruled out. It encourages corruption. It throws up jobless people into the leadership of markets. People who don't have shops in the markets are made leaders of the markets.
The group said ASMATA as presently constituted would not achieve anything for the governor in the markets because their "leader is not competent, transparent and honest".
They said there should be an election in various markets where competent persons should be put as the helmsmen of various markets and ASMATA itself instead of the present corrupt caretaker committees.
They added, "it is not the levy imposed on the traders that affected the All Progressives Grand Alliance (APGA) in the February election but the quality of the market leadership which Chief Anuna does not possess because traders do not like him.
"If Chief Anuna continues to be in the office, I will assure you we don't know what will happen during the March 11 House of Assembly."
"If Anuna is competent,he would have asked the governor to stop stallage fees until after the election, not tolls and heavy duty levies which have already been put in place"