News
UNICEF deploys 560 healthcare workers for post flood intervention in Anambra
News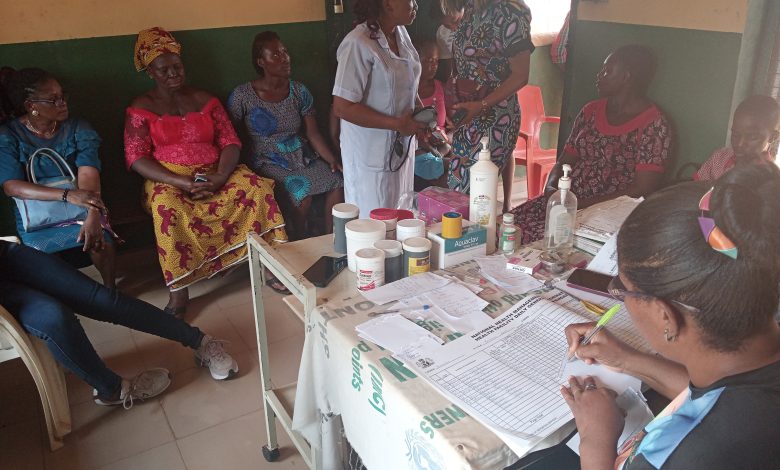 Tony Okafor, Awka
The United Nations Children's Fund( UNICEF) has trained and deployed no fewer than 560 healthcare workers for post-2022 flood interventions in Anambra State
The Anambra State reproductive health coordinator, Ministry of Health, Dr Obianuju Okoye disclosed this on Tuesday during the Flag-off of the 3-month medical outreach programme sponsored by UNICEF to support maternal and child health, sexual and reproductive health and integrated health services.
Speaking with journalists about the development in Onitsha North Local Government Area of the state , Okoye said, "We're carrying out three months medical outreach of flood affected areas in 10 Local Government Areas of the state to the wards. We have 21 health facilities we're using as a hub from where we distribute to various wards.
"This is fully sponsored by UNICEF after the wife of the governor, Mrs Nonye Soludo's visited to IDP camps' victims in company of the Health Commissioner. It's an integrated approach that takes care of HIV and cervical cancer clinic.
"We've attended to about 30 patients at this ward including soldiers, though we started a bit late as a result of logistics. This morning we've treated 14 already.
She listed some diseases being treated in the programme to include malaria, peptic ulcers, hypertension and so one.
She said, "Disease prevalence is attributed to the peculiarities of the environment. Here, we have a lot of peptic alcer disease, RDTA, malaria parasites, pains, hypertension, diabetes.
"We intend to carry the exercise to the prison inmates, after due process has been completed. We Thank UNICEF for this intervention, Mrs. Soludo as well as Commissioner for health.
"UNICEF trained 560 healthcare workers from the 10 Local Government Areas on three courses of modified life saving programmes (including maternal danger signs) community based new born care, and essential new born care.
"The 560 workers included the first 110 and 45 in each LGA made up of reproductive health supervisors, social mobilization officers, among other health workers. UNICEF also provided 300 mama kits for distribution to pregnant women in the various health facilities.