Politics
Stop lying, you campaigned for Andy Uba, APGA tells Malami
Politics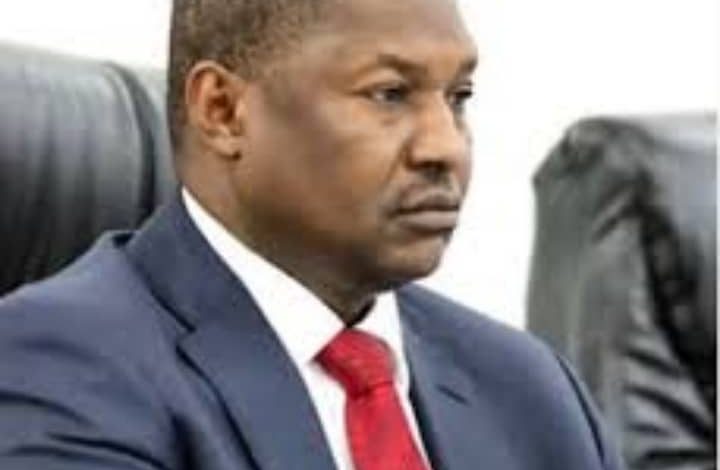 By Nwafor Okafor
The National Co-ordinator of All Progressives Grand Alliance, Chinedu Obigwe, has described as laughable, the the denial by the Attorney General of the Federation, Abubakar Malami,( SAN) of being involved in the campaign team of Andy Uba, the All Progressives Congress candidate in the Anambra November 6 governorship election in the state.
Obigwe said this in a statement made available to our correspondent in Awka, Anambra State, on Saturday.
THE STATEMENT READS:
The Attorney General of the Federation, Abubakar Malami, shamelessly said on Channels TV that he was never a member of the Andy Uba campaign Council, wonders shall never end.
This Malami recent claim portrayed him as a pathological liar.
The announcement of his membership of the Andy Uba campaign Council was not done in secret, it was widely advertised in print and social media.
As a matter of fact, it was announced in print media through a paid advertorial, So Malami should stop lying to Nigerians.
" I told him during the electioneering campaign that his association with Andy Uba would fetch him unbearable shame.
Unbearable shame made Malami to be struggling to convince Nigerians that he was never a member of APC campaign Council for Anambra election.
During the electioneering campaign,Andy Uba used Malami to hatch many evil plots against ndi Anambra but the almighty God thwarted them all.
We know the role played by Malami as a member of the Andy Uba campaign Council to help him win the election.
So he should stop denying an obvious fact and follow the footstep of President Buhari to congratulate Prof Charles Chukwuma Soludo for defeating his anointed candidate in the November 6th governorship election.
Congratulating Soludo is the only honourable thing Nigerians expect Malami to do and not for him to appear on a national TV to be lying to them.
With Malami latest U turn, I will say that the assertion that failure is an orphan is an undisputed truth because nobody in his or her right senses want to associate with failure.
Andy Uba is now a failure hence the reason why Malami is denying being a member of his campaign Council, Obigwe stated.