Education
Strike: Ngige drags ASUU to court, asks for accelerated hearing
Education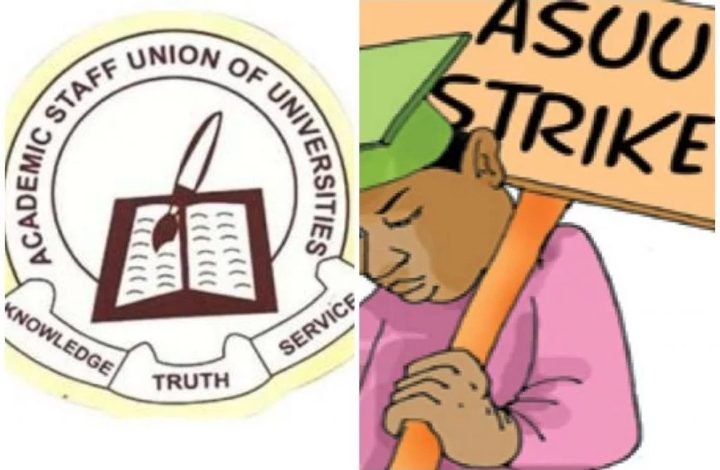 Our correspondent
The Minister of Labour and Employment, Chris Ngige, says the federal government resolved to take the Academic Staff Union of Universities (ASUU) to court because talks between both parties have collapsed.
The court case came up a few days after the federal government announced pay rise for university teachers, and promised that N150 billion "shall be provided for in the 2023 Budget as funds for the revitalisation of federal universities, which is to be disbursed to the Institutions in the First Quarter of the year."
The Minister of Education, Adamu Adamu, who made the announcement during a meeting with Pro-Chancellors and Vice Chancellors of Federal Universities last Tuesday, said the government would not sign any other agreement it cannot implement.
Adamu said President Muhammadu Buhari had warned the government's team involved in the negotiation with ASUU against signing an agreement that the government would not be able to fulfil.
But the minister's announcement on the pay rise did not go down well with the varsity lecturers as they rejected it.
ASUU President, Prof. Emmanuel Osodeke, had asked the government to keep its pay rise, insisting that the government must sign what they agreed on during their collective bargain.
However, Ngige, in an official letter addressed to the Chief Registrar of National Industrial Court of Nigeria, Abuja, and dated September 8, asked the court to give accelerated hearing to the case in order to bring the issue of strike to an end.
The letter, received by the court September 9, a copy of which was titled: "Forwarding of a referral instrument in the trade dispute between federal government/federal ministry of education and the Academic Staff Union of Universities (ASUU)"
It partly read, "In view of the fact that ASUU members have been on strike since February 14, and have refused to call off the action despite apprehension of same, it would be appreciated if this dispute is given an accelerated hearing in order to bring the dispute to an end."