News
Take ownership of sponsored projects in your areas, UNICEF Chief tells govts, communities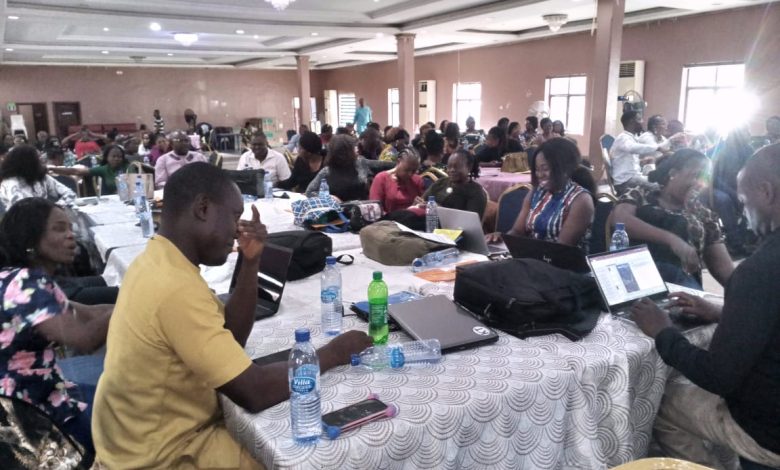 By Our Correspondent
The United Nations Children's Fund, UNICEF, chief of field office, Enugu, Juliet Chiluwe, has urged the various governments, stakeholders and communities under her jurisdiction to take ownership of projects executed in their areas to maximize the envisaged benefits.
Chiluwe, who spoke at the 2023 end – of- year review meeting for the four states of Abia, Anambra, Enugu and Imo, reminded the stakeholders that UNICEF is not an implementing organization, but a catalyst that acts between the donors and the beneficiaries.
"We want to know how well we are partnering. We want the various governments and stakeholders to support the process and take ownership of the projects in their states and communities", she advised.
She added that UNICEF requires inputs from the stakeholders to guide it in identifying projects and ensuring that such projects were not misused after execution, emphasizing that every kobo spent on them must be properly accounted for.
Essentially, the meeting centered on progress made by UNICEF in contributing and driving results for children in Nigeria, including responses related to emergency , adolescents and gender issues, as well as factors that facilitated or constrained the achievement of the results.
It also considered key innovations of the country programmes in achieving better results for children and lessons learned in the past one year from operational effectiveness perspective and factors that drove the partnership forward.
The review meeting also considered the key strategic priorities of the country programme for 2024 against the rolling work plan, as well as the extent UNICEF leveraged partnerships to broaden the reach and deepen the impact for children, including cross-sectoral collaborations.
Various implementing units under the programme, including health, education, nutrition, child protection, planning, WASH (Water, Sanitation and Hygiene), communication, among others, presented reports of the year.
It was revealed, for instance, that South East performed poorest among the six geopolitical zones in Nigeria in WASH activities with only 6% coverage, with the stakeholders hoping that the situation would improve in 2024.