Politics
Anambra guber: APGA fingers Ifeanyi Ubah in Ikemba Front attack, cautions Ganduje
Politics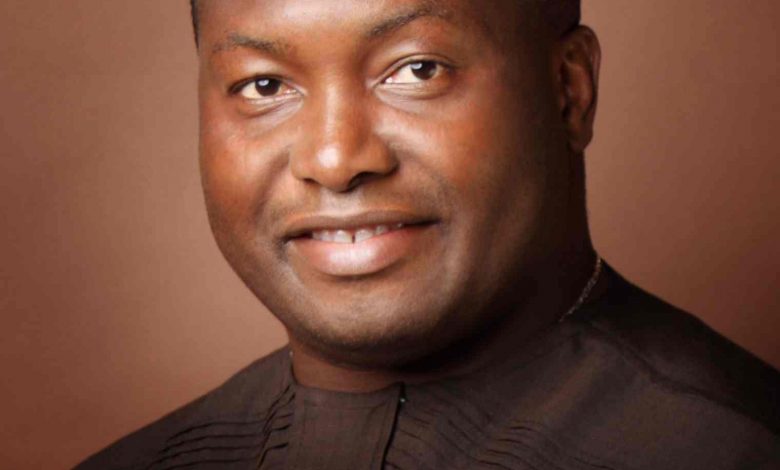 By Our correspondent
The All Progressives Grand Alliance (APGA) in Anambra State has linked the Senator representing Anambra South Senatorial District, Chief Ifeanyi Ubah,with a faceless group, Ikemba Front.
The group, APGA alleged would always attack the state governor, Prof Chukwuma Soludo, for no reason other than Ubah's vaulting ambition to become the governor of the state at all cost in 2025.
The National Coordinator of APGA Media Warriors Forum, Chinedu Obigwe, stated these in a statement on Saturday.
He also cautioned the national chairman of the All Progressives Congress( APC)
Abdullahi Ganduje over a comment about APC conquest of Southeast plan.
Describing those behind the amorphous Ikemba Front group as cowards, Obigwe said that was why they were hiding their identity.
Our correspondent learnt that the Ikemba Front group had recently described the Soludo government in Awka as clueless. They also accused Soludo of trying to sell out APGA.
But in a statement on Saturday, Obigwe said,"Senator Ifeanyi Ubah using an amorphous group called ikemba Front to smear Governor Soludo name is a waste of time.
"Smear campaign against Governor Soludo is tantamount to pouring water on a stone because he is unstoppable.
Nobody should take the cowards behind Ikemba front seriously until they unmask their identity.
"I will not also fail to state emphatically that the cowards behind Ikemba front are not members of APGA rather they are masquerading to be aggrieved members of APGA.
"Intelligent report within my disposal revealed that Ifeanyi Ubah is the masquerade beating the drum the cowards behind ikemba Front are dancing to in a desperate attempt to be Governor in 2025.
"There is nothing that the desperate Ifeanyi Ubah comes up with that we will not counter in strong defence of Governor Soludo and we will continue doing that until Ifeanyi Ubah and his supporters are put to shame in 2025.
"Genuine APGA members are proud of Governor Soludo because of his performance in office and they are also happy with his strategic political moves.
Obigwe maintained that, "Governor Soludo has shown that he is on a mission to take APGA to greater heights by making his commendable performance in office the yardstick to assess and measure the party.
"His performance as Governor within a short space of 1year and 8months has turned APGA into a beautiful bride in Nigeria. He is doing what PDP, APC, Labour Party and others are not doing.
"It's only envious and biased minds that pretend as if they are not seeing the wonders Governor Soludo is performing in Anambra but truthful people are testifying about it. I will continue saying that Governor Soludo is a divine blessing to the good people of Anambra State.
On the comment by the APC national chairman, Obigwe said, "Ganduje should count Anambra out of APC conquest of Southeast plan.
"The national Chairman of APC must be told in plain language that Ndi Anambra will resist their party conquest of Southeast plan.Anybody thinking that what happened in Imo will happen in Anambra is dwelling in self deceit.