News
Tension as Nawfia Chief fixes festival against court order,Govt briefs security
News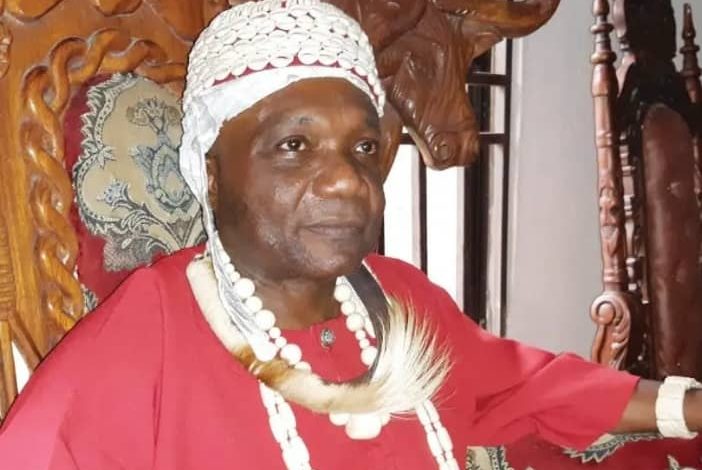 By Tony Okafor, Awka
The new yam festival fixed by
Chief Ogochukwu Daniel Obele in Nawfia, Njikoka Local Government Area of Anambra State against a court order is generating palpable tension in the community.
Chief Obele, from our investigation, had announced in his invitation that he would be celebrating new yam festival in the area as the traditional ruler of the community, a claim that is causing ripples.
Obele's announcement came a week after the monarch of the community, Igwe Chijioke Nwankwo, in his annual IGU ARO, celebrated the new yam festival in the community thereby authorizing the people of the community to eat this year's new yam wherever they would be.
Igwe Nwankwo was among the monarchs suspended by a former governor of Anambra State, Chief Willie Obiano for visiting President Muhammadu Buhari for an undisclosed reason.
Within the pendency of the suspension,Obiano had crowned Obele as the new monarch of the community.
Igwe Nwankwo, however, had to obtain a court ordee stopping Obele from parading as the community's monarch, but the court order had been observed in breach.
Reacting to the development,the Anambra State Commissioner for Local Government, Chieftaincy and Community Matters, Hon.Tonycollins Nwabunwanne
said Government would brief security operatives on the issue on or before Friday about the court ruling on the matter
He enjoined the people of Nawfia to remain calm that the Government is on top of the situation.
Speaking to our correspondent, Igwe Chijioke Nwankwo warned against anybody usurping the authorities of his throne .
He also pleaded with the Anambra State Government and security agencies in the state to enforce law and order in his community, especially by making sure that those usurping the authorities of his throne ceased from indulging in such traditional sacrileges.
Igwe Nwankwo in a statement made available to our correspondent said that Justice Peace Otti of the State High Court, Awka judicial division had on June 21, 2022, made an order stopping Chief Ogochukwu Daniel Obele from parading himself as the traditional ruler of Nawfia.
He said the judge further ordered that all parties to the Nawfia community Igweship tussle should return to the status quo ante pending the determination of the substantive suit in the community's traditional stool.
He said,"What the ruling of the Anambra state High Court presided by Justice Peace Otti means is that Dan Obele or anyone else cannot parade as the traditional ruler, Eze or Igwe of Nawfia, and, that I am the reigning traditional ruler of Nawfia as Osufia 2 na Nawfia because nobody has appealed that ruling of the court, and, there is no order for stay of execution of the order."
Our correspondent gathered that Justice Otti issued the order following an application made to the Court by Igwe Nwankwo who also filed a suit in the court challenging his dethronement by the immediate past administration of Governor Willie Obiano.