Column
The making of Uche Ekwunife: A birthday Message
Birthday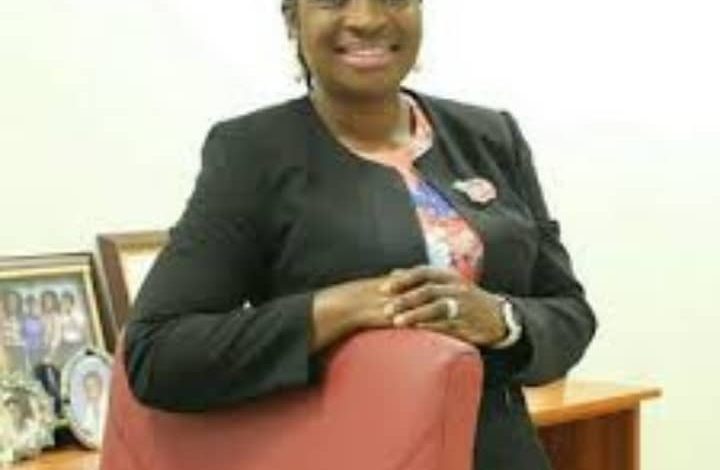 "So God created man in His image. In the image of God, He created him: male and female, He created them": Gen 1: 27.
It looks like just yesterday, the Child, called Uche, now grown into a powerful and Performing Senator of the Federal Republic. Distinguished Senator Uche Ekwunife, Ph.D rose from the "heap," to write her name in the heart of many; especially the heart of the downtrodden, the weak, the youth, our women and our folks. It's a journey that had God in it, all through.
No doubt, we are all created by God, to perform at varied levels, and fulfill God's purpose for each of us on the planet Earth. Born into the family of Sir Emmanuel and Lucy Okoli-Ogudebe, Uche grew up imbibing the spirit of philanthropy and service that have become her signature tune from the banking halls to the Red Chambers.
Uche Ekwunife, grew in an atmosphere of prayer, and worship. Her Mother, Senior Mother Lucy Ogudebe was everything a Child could wish for.
Uche as far as I can remember trodged behind her Mom to the United Church of Christ, a church her Mother gave a portion of their compound to use as worship center, and accommodated all the church ministers in her sprawling compound at Igboukwu. Prayers and fasting were the second name of Senator Uche Ekwunife's mother. As the Bible says; "don't despise your small beginnings"; Iyom is a living witness of God's Grace. It's marvelous in our eyes.
Her Mom, was also a big Mom to me. At School those days, DMGS Onitsha Uche will accompany her Mother to bring food for me in a flask. Iyom understood what is care from Childhood, so she grew caring for many, as her Mom did.
All these brought some big positive influence to bear on her growth; and the challenges that came along, she took them in her strides. Uche "Nee" Ogudebe, as she is fondly called at her home town Igboukwu did not believe in little things, so she pushed harder, and further. Her belief in God paid off.
She walked through the Banking Halls, and in record time, usual with all her outings became the Sunshine of her Bank, and became a Regional Manager in record time. "Uche was very tough when she goes out to scout for customers"; a bank colleague of her's once said. This is her life.
In 2007 she entered into the muddy waters of Nigeria politics. She set her gaze to go to the House of Representatives, and it was no easy ride for her. But at the end of the contest, she got a seat for the Anaocha/Njikoka/Dunukofia Federal Constituency in the Green Chambers. She did not take it for granted that she won; she went to work. Hon Uche Ekwunife set one of the best records in terms of attraction of projects and quality representation ever in Nigeria's history. No wonder her second contest in 2011 was like a walk over, as if she contested alone. From rebuilding delapidated schools, to road construction and the control of erosion menace even in areas that are beyond her immediate Constituency, Iyom worked. So far it's in Anambra State, Iyom got it.
Hospitals, Churches, etc all received maximum attention in her Constituency projects. Pupils, students, even priests received scholarships to be educated. Human capital development is second to none. She founded the *Emmanuel Ogudebe Scholarship and welfare Foundation* through which many went to school, free; for which Ndi Igwe Aguata gave her the Chieftaincy title of NNEDIORANMA Aguata. She set the pace. Schools were supplied study materials, parents received tuitions for their wards and those who were homeless had roofs over their heads.
By 2015, Distinguished Senator Uche Ekwunife set her gaze for the Red Chambers and conquered the Anambra Central Senatorial District with records of her achievements. It's true that Political conspiracy changed that 2015 narratives, she bounced back in 2019 with a 7/7 victory and she had never looked back in her unparalleled accomplishments. It's from one good testimonial to another. All these because Iyom support base was grandiose and incredibly awesome. Her winnings actually was people's movement. Even calculated opposition against her winning the second time all failed like a pack of cards, even up to the Appeal Courts. Ndi Anambra, from all the Senatorial Districts celebrated her winning.
Human capacity empowerment was something passionate to her. She trained many youths and women in different areas, and gave them seed money to start up some form of enterprise or another. President Generals of Town Unions, and Igwes were given Special capacity leadership trainings by experts so they can be effective in their administration of the people. Many dilapidated roads in Anambra State received upgrades, and many today are wearing new looks. And the road infrastructure has not stopped. The housing revolution for the poor continued, and at the last count, we now have 25 completed houses for the downtrodden, the weak, the invalid and the poor. And many are still on-going. Distinguished Senator Uche Ekwunife thus became *"Madam Project*"! Her relationship with her constituents and many others are of excellent degree, and she never leaves anyone behind. She believes in all God's creation, that each person has a unique code that must be nutured and developed. That is the essence of leadership.
Many communities are today lighted up, and she is expanding the good news. Distinguished Senator Uche Ekwunife, Ph.D, (Adaugo Igboukwu, Anyanwu Nri Kingdom, NNEDIORANMA Aguata) is a veteran Politician with big accomplishments. Any day, the people will always crown her efforts with enough votes in whatever she wants to aspire. Many communities, ndi Igwe, women and the youths have always believed in her capacity to deliver. This was why many people, I was among those that clamoured for PDP to just give her ticket, and the rest would have been history. She got the zeal. She is the Peoples' Senator. To the Distinguished Senator on this her Special Day, Ndi Anambra say a big and momentous Happy Birthday, and many more years of fruitful returns and engagement with Nigerians, especially Ndi Anambra.
*Oge Chukwu Ka mma*
Kenneth Okey Anozie is a Political Strategist, and he wrote in from Abuja.