News
Tony Nwoye Dumps Governorship Contest, Says Delegates List Fraudulent
PDP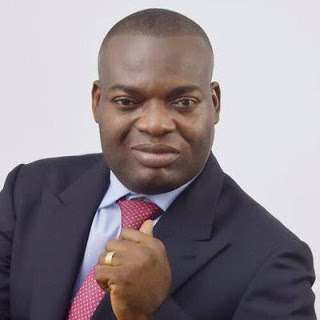 Hon Tony Okechukwu Nwoye has withdrawn from PDP Anambra state governorship election primaries, asking his supporters to vote any aspirant of their choice.
Tony said his decision to withdraw from the race was informed by recent developments in the PDP in the last 36 hours.
Read his full statement on comment box.
Nwoye's statement reads: "We all have been witnesses to the disconcerting flurry of events in our party in the last 36 hours. Developments which should be of grave  concern to every true democrat and believer in the inalienability of the  rights of true party people to freely choose the party's flagbearer in the  upcoming gubernatorial elections in our beloved state, Anambra.
"On Thursday, I was still actively traversing the hinterland in my last minute consultations/mop-up with the duly elected ad hoc delegates of the  party in the 326 electoral wards of Anambra, ahead of the primaries slated for Saturday,  26th June when I was jolted by the news of the party's  National Working Committee's (NWC) release concerning the party's  primaries.
"In the NWC release, the entire ward level executives of our party, the  L.G.A executives and State executives of our party (who, by our edicts are bona fide statutory delegates) and also the elected ad hoc delegates (3 from every ward), who emerged from the duly conducted delegate  election of the party that held on 10th June, 2021 will no longer be voting  in the primaries election. Instead, only a handful of automatic/super  delegates whose names appeared in a made-up list will be deciding who flies the party's flag at the Nov 6 governorship polls holding in the state.