Politics
Umeoji, Smart, Disqualified Aspirants, Supporters Shun APGA Primary, Unveil New Plan
APGA governorship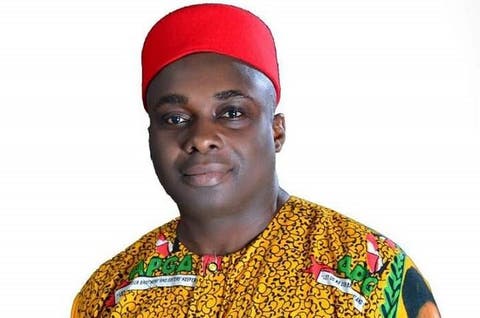 Aspirants of the All Progressives Grand Alliance, APGA who were disqualified from participating in the governorship primary election of the party on Wednesday refused to show up.
A source within the camp of one of the disqualified aspirant told THE RAZOR that the aspirants were already forming a synergy to make a uniform plan on their next line of action.
THE RAZOR reports that five aspirants of the party; Akachukwu Nwankpo, Nonso Okafor, Carter Dike, Chuma Umeoji and Ifeanyi Ozoka and their aspirants refused to show up at the venue of the primary election of the Victor Oye faction of the party giving indication that they may participate in the primary of the Jude Okeke faction of the party.
A media aide to one of the five disqualified aspirants who spoke to THE RAZOR on condition of anonymity said, "We are not part of that charade they are holding in Women's Development Centre today (Wednesday).
"I can not tell you what we have decided for now, but take it from me, we are still members of the APGA, but certainly not a part of that thing they are doing."
When reminded that the Jude Okeke faction of the party has scheduled its primary election for July 1, the source said he can not say for sure if his principal has settled to participate in that one.
An analyst, Mr Law Uzo who spoke with THE RAZOR said APGA may end up presenting two candidates for the forthcoming governorship election.
"That they refused to come, and their supporters also stayed away should tell us something. The Jude Okeke faction has announced that their primary election will hold on July 1, and that no one has been disqualified.
"Earlier today, we heard that the same Jude Okeke faction has suspended Prof Charles Soludo. What that tells us is that the five disqualified aspirants will participate in the primary election of the other faction and also produce a candidate.
"This thing is not new, PDP has been doing it in every election in Anambra. They present two candidates from two different faction, and at the end the court will determine which of the factions should take the mandate when the party wins. It is so painful that APGA which we all saw as a decent political party has gone this way, like PDP," he said.