Uncategorized
Umunze Women Protest Death of Septugenarian Whose Organs were Harvested for Rituals
News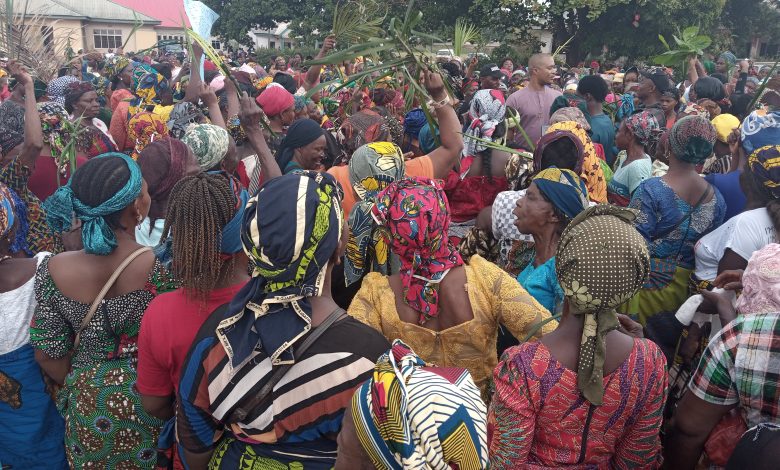 By Ifeizu Joe
Over 3,000 women from Umunze Community, Orumba South Local Government Area, on Tuesday staged a protest, over the death of a septugenarian, Mrs Charity, whose body parts were harvested for rituals.
Mrs Charity as she is simply known, was last week attacked at her residence in Umunze, where her nipples, private part, lips and fingers were cut off by her attackers, presumably for money ritual.
She was rushed to Chukwuemeka Odumegwu Ojukwu University Teaching Hospital, Awka, where she was receiving treatment, but later died as a result of injuries sustained.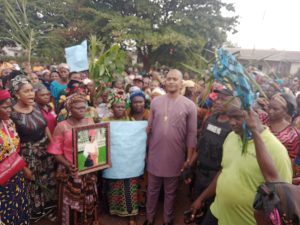 Women of Umunze community who trooped out to the local government headquarters on a protest identified the assailant as an indigene of Abakiliki in Ebonyi State, while calling for the expulsion of all indigenes of Abakiliki, residing in Umunze.
Women's leader in the community, Mrs Bridget Enekwechi told journalists that: "We have reviewed the activities of Abakiliki people living in Umunze, and we have come to the conclusion that they must leave our community.
"They are many in our community. They impregnate our girls out of marriage, they rape our woman, and are involved in most of the killing you hear on Umunze. See how they butchered Madam Charity, they will leave our community for peace to reign."
The President General of the community, Mr Hippolite Olua who addressed the women at the council secretariat promised to ensure that the deceased, Mrs Charity gets justice even in death.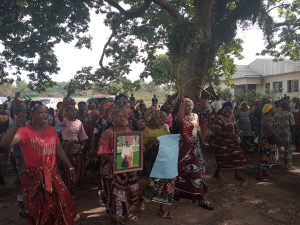 "We are calling on all of you to maintain peace and go about your protest peacefully. Our mother who was killed was a good woman, and she does not deserve to be murdered in such a gruesome manner.
"The suspect has been arrested and handed over to the police, and he confessed that a native doctor told him to bring the items for money ritual. He has refused to produce the body parts he cut from our sister, and he will be charged to court soon and jailed. We promise you monitor the matter until justice is served.
In the meantime, the traditional ruler of the community, Igwe Promise Eze, who spoke to journalists corroborated the criminal activities of most of their tenants, saying that a register has been opened for all non-indigenes living in Umunze to register their names.
"We want to know those living within us, what they do for a living, where they live and also get the guarantee of their landlords that they are of good conduct."