Politics
Under Soludo's govt greedy persons, sycophants will be deboured
Politics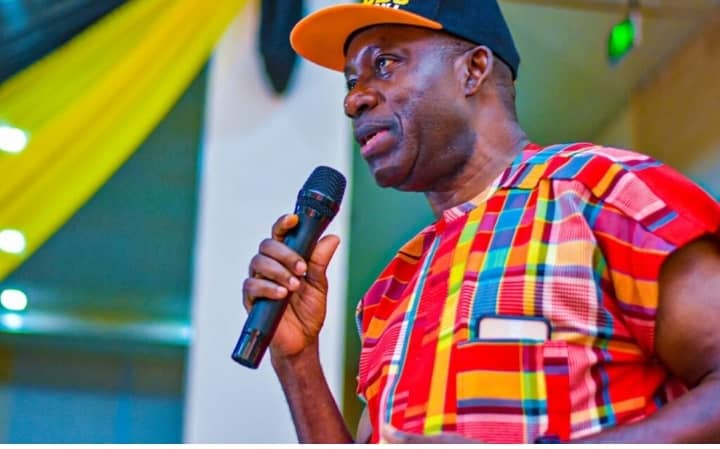 By Nwafor Okafor
The National Co-ordinator of the All Progressives Grand Alliance Media Warriors Forum, Chinedu Obigwe, has said that under the administration of the Anambra State Governor-elect, Prof Chukwuma Soludo, greedy people and sycophants will be in trouble.
He stated this in a statement made available to journalists in Anambra State on Sunday.
He said there would be such a radical change in Soludo's government that would frustrate selfish people and sycophants out of the system.
OBIGWE'S STATEMENT READS:
The type of radical change Soludo, our God ordained Governor elect, will effect in Anambra is the type that will make selfish people that are only after the pursuit of what goes into their personal pocket to be disappointed but ndi Anambra will be happy with him.
His government will do a lot in a commendable bid to deliver dividends of good governance to ndi Anambra.
For Soludo, it's not about personal benefit rather doing his best to meet the expectations of ndi Anambra that voted overwhelmingly for him at the November 6th governorship election is his number one priority.
Those that will work with him must be ready to do the real work and as you are working, both him and ndi Anambra will see that you are truly working.
Eye service experts and sycophants will not be accommodated by Soludo because of his determination to ensure that his dream of making Anambra a liveable and most prosperous homeland in Nigeria is actualised.
Many might not be aware that as Soludo is waiting for his swearing in event that he is already doing a lot that will enable him to hit the ground running on March 17th.
His level of preparation was the reason he stated that he is commencing work on that March 17th swearing in day.
Soludo has the passion and burning desire to transform Anambra State hence the reason he will work with people of like minds that has something to offer.
The interest of the masses that voted for Soludo on November 6th is his number one priority and he will ensure that no stone is left unturned in delivering his campaign promise to ndi Anambra.
All that is on Soludo mind is the work to do for ndi Anambra starting from March 17th and the best way that the good people of Anambra can reciprocate what he has in mind for them is by supporting all the steps he will take as Governor.
He needs our support to succeed in office and the only way we can support him is by embracing his radical change plan.