Politics
BREAKING! At Last, Umeh Reacts to Call to Run for Senate
Politics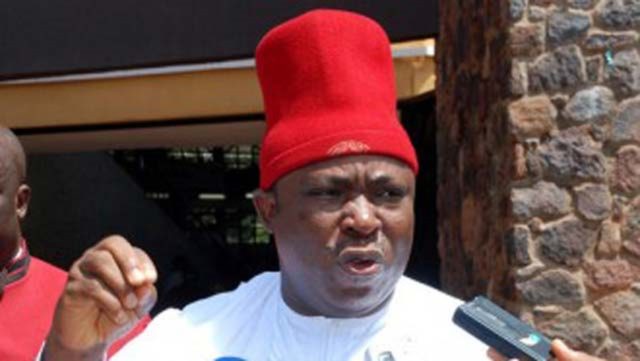 By Nna Ifeizu
Senator Victor Umeh has reacted to calls for him to run for the Senate to represent Anambra Central Senatorial Zone in the red chambers.
There have been repeated calls on Umeh by stakeholders in the zone and outside to run for Senate, but he has yet to reply to any of them.
In one of the calls, where groups including various political groups, student groups and many others in Awka, though Umeh was absent at the gathering, stakeholders said they will keep pestering him until he gives in to their demand.
They described Umeh as the missing voice in the Senate, who would speak for the people of the south east.
In interviews with journalists, some of the stakeholders said Umeh's voice will complement that of Senator Enyinnaya Abaribe who has remained the only voice for the Igbo.
One of the stakeholders had said: "Now that Abaribe is leaving to go and run for the governorship of Abia State, we need a strong voice in the Senate that will speak for Igbo people. This should not just be a Anambra Central affair, but Nigeria and Igbo affair, because we all know what Umeh can do.
Meanwhile, Senator Umeh on Saturday reacted to the call on him to run.
Speaking in a Town Hall Meeting with Anaocha Local Government Stakeholders to thank them for their massive support for APGA in the last Governorship Election in Anambra State, Umeh said he has started making consultation that will lead him to either accept or reject the call.
He also seized the opportunity to consult with the people members of his immediate locality on the invitations by numerous individuals and groups urging him to contest the 2023 Senatorial Election.
He said: "I have been inundated with calls by concerned Igbo people home and abroad asking me to contest the 2023 Senatorial Election but I decided that before I respond to them, I must first come home and consult with my people."
There are indications that Umeh may heed to the call, as his consultation with Anaocha stakeholders also pointed to his capability to represent the zone.