Health
Uphold Integrity of Medical Profession, Mbonu Charges Young Doctors
Health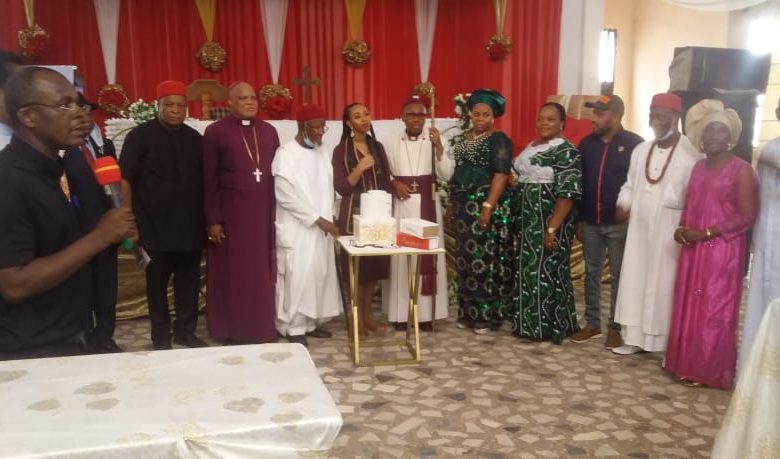 Emeritus Professor Obiora Mbonu, has urged newly inducted granduands of Chukwuemeka Odumegwu Ojukwu University College of Medicine, (COOUCOM)  to always uphold the integrity of the medical profession .
Mbonu who is a doyen of surgery in medical training in Nigeria in areas of urology  said in an interview  with Razor  on Friday.
He advised the graduates of medicine to see their passage out of school as a day to marks the end of a phase and a new beginning of a long journey into medical profession.
Mbonu was among the dignitary that graced the induction thanksgiving of Dr Gospel Ibezim MBBS as a medical doctor after the university had inducted 91 new graduands in its seventh induction ceremony recently held in the state.
He said that the faith of medical development largely lies in the hands of the professional who stops at nothing to groom and develop the sector.
Mbonu urged the graduands  who are specialists in different medical fields including, Surgery, Anatomy, Pathology and Radiography among others to keep the line progressive.
He congratulated the Ibezim who is the daughter of  the Dean of the Cathedral, Bishop, Diocese of Awka ,and Archbishop, Ecclesiastical Province of the Niger, His Grace Alexander Ibezim.
" you have to keep focus and achieve all that you have to achieve in the profession of saving humanity," he said.
Chief Obidi Ebede, a relative  of the newly inducted medical expert congratulated the young doctor for her commitment to her education pursuit.
The traditional ruler of Mbaukwu, Igwe Peter Anagwu, the community where the young doctor hails from said that he was so proud of the girl for making the community proud.
Anagwu prayed for more heights for young doctor Ibezim.
Mrs Martha Ibezim, wife of the Archbishop ,President Mother's Union, Women's Guide, Girls Guild, Diocese of Awka and Province of the Niger played hostess to all guests in reverence to God's blessing to her family.
Dr Onyeka Ibezim, the Deputy candidate for the Nov. 6 governorship  election for APGA commended the studious life of Gospel and prayed for greater heights.
The swearing-in of the graduands,was  carried out by the Registrar, Medical and Dental Council of Nigeria, Dr TAB Sanusi.
Addressing the inductees, the Vice Chancellor, COOU, Professor Greg Nwakobi while congratulating the inductees, reminded them that their conduct, actions and practice help to determine the rating, the society accords their alma mater and charged them to remain good ambassadors of the college.
Some of the inductees, including Dr Chukwuka Ikeakor, who emerged the overall best graduating student and Dr Francis Azifuaku, viewed the medical profession as a calling and assured greater commitment to the service of humanity.