Politics
Video of Umeh's Submission on Oil Subsidy Surfaces, Strengthens Aspiration
Politics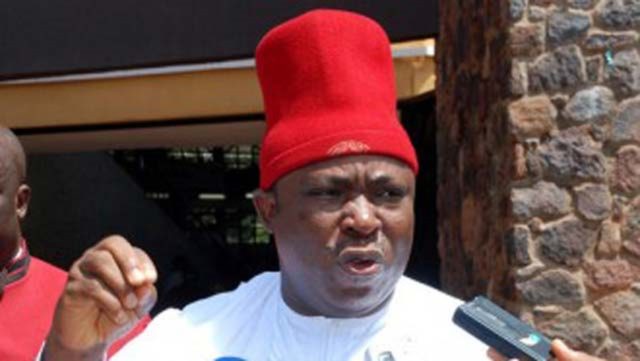 Video of Senator Victor Umeh's contributions on Oil Subsidy Debates at the Senate Plenary in 2018 and 2019 has surfaced.
The Senator who spoke eloquently and strongly condemned fuel subsidy, while also making a strong case for the building of new refineries in Nigeria.
Unfortunately, his Advice has not been implemented by the Federal Government.Only on 5th of October, 2022, the Senate approved N3.6trillion for Subsidy payment.
Some citizens who commented on the video which is trending online said,
"The 9th National Assembly has been very unfair to Nigerians! We have to get it right this time by electing people who are ready to fight for the people;
Senator Dr Victor Umeh, is one of such people.
Iyke Eze, said in a social media,"Such a strong voice, like Umeh, is what Anambra central will need and deserve in the Senate in 2023.
"Umeh is one man whose voice always resonated in the Senate within the short period he spent there.
"2023 election is another opportunity to vote the right persons that will represent the people. It is one thing to have the good of the people at heart, but it is another to be able to present the kind of erudition that will truly represent the interest of the people.
"What many people do not know is that Senate is a place where knowledge is the currency people buy with. If you are not brainy, articulate and courageous, you will be intimidated to silence. That is why people who can not perform in the Senate will come home and be doing give away, and also become emergency philanthropists.
"That is not what Senators are elected for. Their job is to make laws, and even try to influence policies and attract projects that can make life better for their people. The Senate is a place where ideas meet interests, and only your ability to convey such ideas eloquently through brilliant arguments, that is the only way it can become reality in the form of democracy dividend for your people," Eze said.