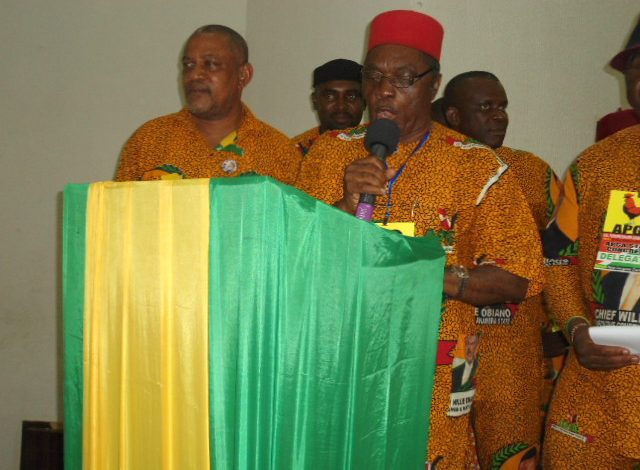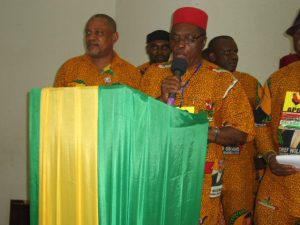 Scores of aggrieved ward chairmen of the All Progressives Grand Alliance, APGA in Anambra State on Tuesday staged a protest against the party.
They threatened to mobilised forces against the party in the this month's general elections if nothing was done to assuage them within one week.
The chairmen said that rather than vote for APGA, it would rather vote for any party that negotiates with them , because it already feels disenchanted about the party.
Speaking through their leader, Mr Nzeakor Onyeaka, the group said they had not been carried along by the APGA government in Anambra State since 2015.
They enjoined the state governor, Willie Obiano, to address the issue or they would work with the opposition in the state and bring down APGA in the poll
The group, which claimed that it had no fewer than 1600 members across the 326 wards in the state alleged that its members were denied appointments by the APGA government.
"We're hungry. Our members suffered to sustain APGA in the state, yet we were not remembered in any way.
"Our protest today is to show that we are human, capable to pick offence. What we are telling the world today is that we are hungry; and that were open to be hired by the opposition in this election to work against APGA.
"This is not how political parties should be run. You don't impoverish soldiers you intend to go to war with and expect success in such war.
"If after a week, the governor does not address our problem we shall mobilise forces to vote against APGA in this election ", the group stated.