Education
Why I called a teacher an idiot – Anambra Education Commissioner
Education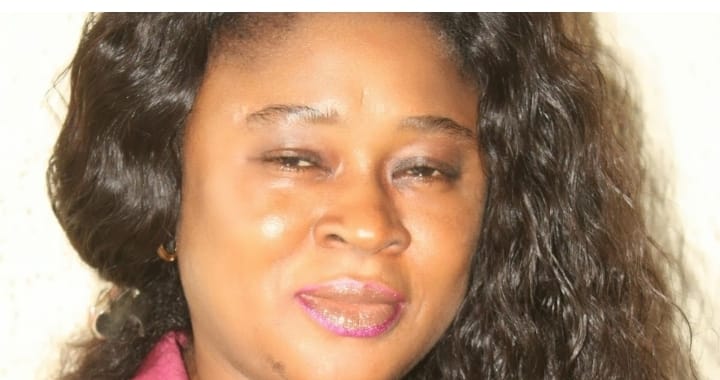 Nwafor Okafor
A 68-year- old retired permanent secretary was caught taking the just concluded teachers' recruitment Computer Base Test(CBT) in Anambra State.
The State Commissioner for Education, Prof. NgoziChuma-Udeh disclosed this on Wednesday while defending a viral video where she was heard calling a teacher applicant an idiot on the telephone.
She said the retired permanent secretary was writing the tests for his three children, a development she said angered her and caused her outbursts.
In the video which the New National Star had earlier reported , Udeh was heard saying, "Madam, you are an idiot. You mean the computers are doing what?
"I received a report by 12 noon that you people refused to stand in line. You refused to be identified. You mobbed and you were all trying to get into the hall at the same time. You refused to be disciplined up till this moment and you have the effrontery, you this stupid woman, you have the effrontery to call me on the phone to talk rubbish.
"Will you get out of my phone, you filthy thing! You really want to be a teacher? How will you tell your students to conform to instructions when you cannot stand line in line and move into the hall?
"You came for a test that will make you a teacher and you are behaving like a hooligan. Please, I have no pity for you and I have nothing to say to you.
"I received a report that they have already examined 1,400 out of the 2,000 plus we get there. So, your result is already made. Go home and find a place where people like you are supposed to be.
"You are not supposed to be found in the corridors of education. You are all hooligans! Thank you very much. I hope you understand me."
The viral audio had elicited condemnations from many residents of the state with many calling for her sack. The Anambra State House of Assembly had also invited her over the development.
But in her response on Wednesday, the Commissioner said the viral audio was a cloned and edited conversation, adding that the caller was one of the teachers hired by the Parent-Teacher Association (PTA) during former Governor Willie Obiano's administration but wassacked by the present administration.
Continuing Udeh said, "I expressed my disappointment on the 68yrs old man who retired as permanent secretary for the state who was involved in writing exams for his children during the Anambra teachers' recruitment examination, so the conversation and my harsh words was for the 68yrs old man.
"I was totally disappointed as Commissioner for Education seeing 68years-old man writing exams for his three children who will become a teacher in the state."
She said while the 'permanent secretary drama' was going on, some of the applicants were busy destroying properties during the examination exercise most especially in places like Unizik and Nnewi examination centres with cause her vituperation.