News
2023: Make use of your population, businessman tells Igbo
News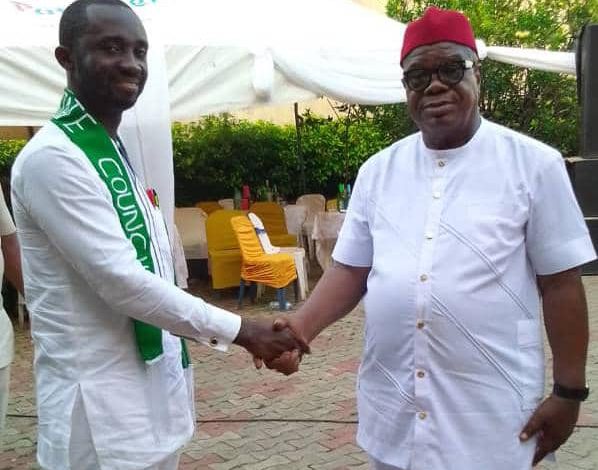 By Nwafor Okafor
Chairman of Transglobe Pharmaceutical Limited, Chief Bath Eli has asked the Igbo to make maximum use of the population in voting during the 2023 general elections to achieve their desired results.
Sequel, he called on all to get their PVCs ready for the polls.
Chief Eli stated this at the weekend during the 70th birthday ceremony of the Managing Director of Transglobe pharmaceutical Company limited Chief Jasper Opkalafulaku , Ikenga Awka-Etiti in Onitsha.
He described PVC as an important tool in every electoral process, stating there was need for everybody ought to get it.
He said time had gone when the Igbo would stay aloof in such situations, and be in the comfort of their homes making predictions of who would win election without voting.
Ichie Ozuligbo further said that the Igbo in Nigeria were many and could produce a president of the country from any political party if they worked together.
He said, "The Igbo have great population in the country , but they need to work together as one. With every igboman having PVC, they can negotiate to produce the president of the country.
"We are not interested in the political process of the country , we don't vote and many of us do not have PVC to vote and we still want to produce president of the country."
He called on the media to mount aggressive campaigns for people to go and get their PVCs and be ready to vote on election days.
The celebrant, Chief Jasper Okpalafulaku (Ikenga Awka-Etiti) commended the Anambra State Council of the NUJ for coming to celebrate with him on the occasion of his 70th birthday.
He hailed the journalists for their good works in the state, describing them as the mirror of society, urging the media to continue to defend the defenceless in society, noting that without journalists, the country would be in the dark.
"You, the press, have done well in the country; you exhume what is hidden for the public to know. You have exposed a lot of evil committed by some individuals; without you the world is in darkness " he said.
Speaking, the state chairman of NUJ, Dr. Odogwu Emeka Odogwu(JP) commended the celebrant for his contributions to the development of the state, "the NUJ is proud of you and what you're doing to create jobs for the youths in the state and the country. We promise to partner your company for greater development in the state and Nigeria"