Media Watch
Isuaniocha: I was Removed as PG for Refusing to Sell Community Land – Onyeagolu
Community news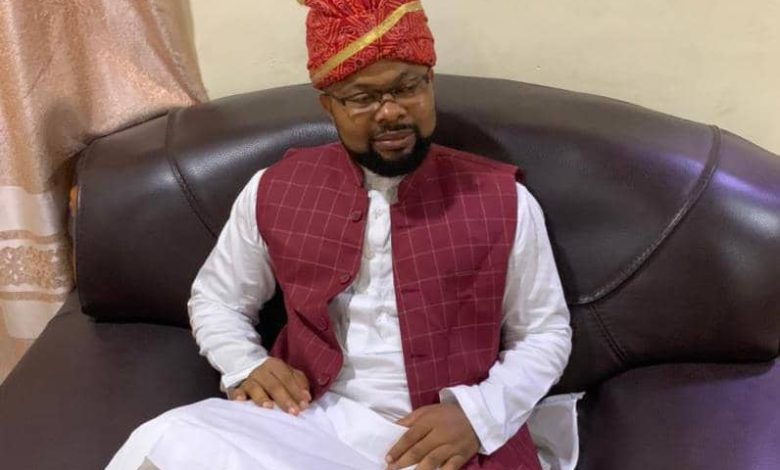 A former president general of Isuaniocha, in Awka North Local Government Area of Anambra State, Comrade Tony Onyeagolu has explained why he was removed from office.
In an interview with journalists, Onyeagolu said that the major reason why he was remove from office abruptly was because he was not in support and did not agree to the sales of portions of land belonging to community secondary school, Isuaniocha.
Reacting to a release by the Commissioner for Homeland Affairs, Mr Chikodi Anarah, the former PG described as falsehood all the allegations leveled against him by the commissioner while challenging him to come out with facts to the claims made.
"I was close to the commissioner, to the point that members of the Anarah family once visited my Ghana residence. I wonder why such a person would turn back to call me a drug addict.
"Mr Anarah called me and told me to allow one Mr Cosmos Okonkwo who is now a Security Adviser to Governor Soludo to enter and sell the portions of land, as he, Mr Okonkwo assisted him to install a traditional ruler in Amanuke when he was the local government chairman of Awka North Local Government Area.
"I said no to the directive and said to him, you are the security adviser to governor Willie Obiano and the government told us that we are to protect government facilities in our various towns, how will I join you to sell my communal land already donated to our secondary school.
"People should ask Mr Chikodi Anarah why he is always supporting hoodlums in Isuaniocha against the general wish of the town, let him explain why the hilux security vehicle donated to vigilante group in my town is still parked at police custody?"
He wondered why the former security adviser to Willie Obiano, would be accusing him over the death of one Mr Angus.
Speaking on the controversial portion of land, Onyeagolu said the administration of Willie Obiano had set up a panel over the secondary school land, headed by late traditional ruler of Nteje Community, Igwe Rowland Odegbo, and the panel found out that his hands were clean.
"But Mr Anarah who was the then security adviser to the governor never allowed that report to see the light of the day. Even all the petitions I wrote to the governor, he frustrated it and never allowed any to get to the executive governor," Onyeagolu clarified.
He challenged the commissioner to allow the present administration to set up a panel and invite them both to appear and explain their various roles in the crisis rocking Isuaniocha community, insisting that the commissioner had a hand in it.
"I have evidences to prove that he, the homeland commissioner was responsible for the issues in my community."
Comrade Onyeagolu said the commissioner had in a press release he made asked no one in the community except him was talking, but said that people are not talking in the community, because they fear being attacked.
"The silence is because anyone that talks risk being killed, attacked or their property destroyed as they continue to take people to Achalla community to go and swear that they will not talk or engage them in all their evil activities.
"I have the whole evidence, government have a way of finding out the truth if they want, let them come to my town and ask around.
"I am pleading with Governor Soludo to set up an independent panel to look into Isuaniocha matter, if me or any member of my family is found guilty, let it be made known to the public, bringing a lasting peace to my town will no doubt bring about rapid development in the town and Awka North in general.
The commissioner, Anarah had in a recent press release exonerated himself from the crisis in Isuaniocha, saying he has not interest, and does not hail from the community.