Politics
2023: What Anambra Central Zone is saying about Umeh's Senatorial Ambition
Politics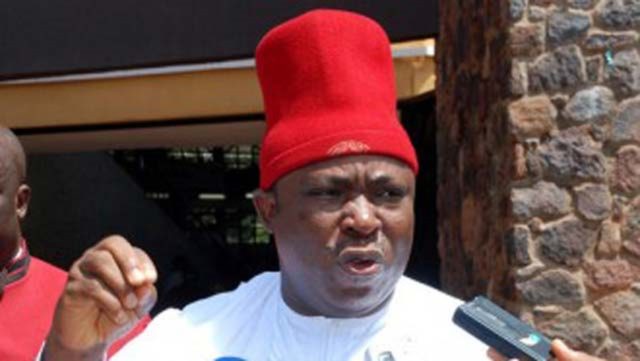 By Esindu Jacobs
Ahead of the 2023 senatorial elections in Anambra State, the people of Anambra Central senatorial zone, say, Senator Victor Umeh is the right candidate to represent them
They have made it clear that he represents what late Ikemba Nnewi, Dim Chukwuemeka Odumegwu Ojukwu stood for Ndigbo
They recalled that during his tenure as the National Chairman of the All Progressives Grand Alliance APGA, that Central senatorial zone benefitted a lot.
Speaking with The Razor News, one of the leaders of the People's Democratic Party PDP in Anaocha local government area of the State, Chief Sylvester Okafor, vowed to vote for him, if his party gave him the ticket
According to him, " we are being sincere on this, nobody can represent our zone more than Umeh. He's a fighter who fights for what belongs to his people.
We are going to mobilize for him, despite being in another party. We know there are others coming out for the same seat, but Umeh remains the best for Ndi Anambra Central " he said
Another woman, who did not want to be mentioned, told The Razor News that Chief Victor Umeh, had endeared himself to the hearts of Anambra Central
"Already, the women in the zone will not leave him to carry that cross alone and we have started doing things for him without his knowledge.
"The way we respected Dim Ikemba Ndigbo is the same way we respect Ohamadike Ndigbo, and we will let him know when the time is ripe. "the fair complexioned women leader said