Human Interest
Amanuke Igwe-elect assures Soludo of support
Human interest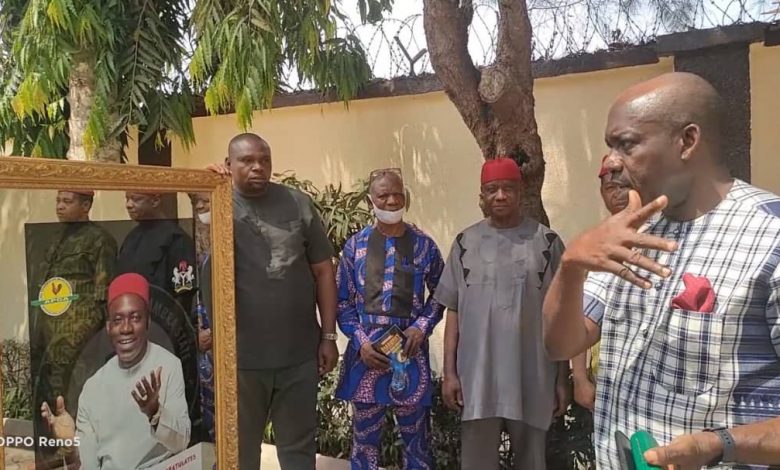 By our Correspondent
The Igwe-elect of Amanuke community in the Awka North Local Government Area of Anambra State, Chief Dennis Ezebuilo, has assured Prof Chukwuma Soludo of the support of his community.
Chief Ezebuilo stated this.through the Leader of the Amanuke delegation to Soludo ,Barrister Jonas Okolo.
Okolo thanked the Governor-elect and assured him of the support of the Igwe elect of Amanuke, Chief Dennis Ezebuilo, Amanuke Elders Council and all Amanuke people.
The delegation said it would expect to see a quantum leap in the economic transformation of the state and Amanuke Eri and the development of human capital especially in the productive sector of the economy, under the new administration.
The Amanuke delegation later presented a big framed portrait of the Governor-elect as a mark of appreciation and support from the Igwe elect of Amanuke and Amanuke people.
The Governor Elect, Professor Chukwuman Soludo in his response said Anambra must be transformed to a mega industrialized economy.
He restated that his campaign promises were not mere political statements, but a social contract with Anambra people, adding that he had hit the ground running.
He assured the delegation that his administration would ensure even development of communities; discouraging communities in Anambra to be trooping to his community for solidarity visit.
The Anambra Governor-elect Prof Soludo said he was committed to the transformation of the state, stressing that he will ensure impactful leadership and realization of his campaign promises.
He said the task before him was huge and that his vision for a better and industrialized Anambra State was achievable and as such, all hands must be on deck to actualize his vision for the state.