Politics
Anambra 2021 poll: Court remands 2 suspects over missing LP gov candidate
Politics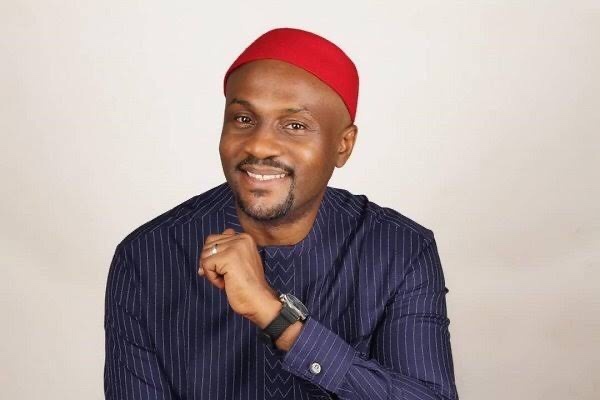 A state High Court No. 1 sitting in Nnewi, Anambra State, presided over by His Lordship, Justice C.N. Mbonu-Nwenyi, has adjourned further hearing till Friday, October 27, 2023, in a criminal charge bothering on kidnapping, preferred against two suspects, Jude Chukwudi Odimegwu and Nwokolo Chukwudi Maxwell.
The suspects are standing trial for the alleged kidnapping of the Labour Party governorship candidate in the 2021 Anambra governorship election, Obiorah Agbasimalo.
Agbasimalo, was kidnapped on September 18, 2021 at Lilu community in Ihiala Local Government Area of Anambra State, while returning from a campaign rally and has not been found till date.
The adjournment in Suit No. HIH/15C/22, followed the absence of Thompson Ogueriwù Esq., counsel to Nwokolo Chukwudi Maxwell, the second defendant.
Adjourning the matter to October 27, 2023 for definite hearing, Justice Mbonu-Nwenyi warned that she would not tolerate further undue delay in the prosecution of the matter, noting that so far, it is the defence and not the court that has been delaying the case.
However, when the case was called up, both the prosecuting state counsel, Charity Madukaife Esq., an Assistant Director of Prosecution and China Gift Esq., counsel to the first defendant, Jude Chukwudi Odimegwu were present in court, except Ogueriwu who was conspicuously absent in the court.
At the onset, the Department of State Services, DSS had in Charge No. MAW/506/2022, arraigned the accused persons before a Magistrate court sitting at Awka, the state capital on a two-count charge of conspiracy and kidnapping and consequently, the court remanded them in the prison custody without taking their plea.
According to the charge read by the DSS in court, the accused persons had on September 18, 2021 at Lilu in Ihiala LGA of Anambra State, attacked and caused disappearance of of the victim Obiorah Agbasimalo, Labour Party, governorship candidate in the 2021 governorship elections whose whereabouts is still yet unknown at present.
The offences, the prosecution stated, were contrary to Sections 495 (1) of the Criminal Code, Cap. 36, Vol. II, Revised Laws of Anambra state of Nigeria, 1991 and 315 (2) (a) (b) (c) of the Criminal Code (Amended) Law of Anambra state of Nigeria, 2009.
While remanding them in the prison custody, the court also ordered the police to transfer the case file to the Director of Public Prosecutions, DPP for legal advice.
On receiving the case file, the DPP, in turn, came up with the same two-count charge of conspiracy and kidnapping.
In the charge prepared by N.J. Nwankwo Esq., the DPP alleged that while armed with guns and other offensive weapons, the accused persons kidnapped Obiorah Agbasimalo against his will and thereafter demanded for a ransom of N1million, N5million and another N1million totalling N7million from his family for his release.