News
Anambra Central: Jubilation as Umeh floors Ekwunife, Soludo's APGA candidate
Election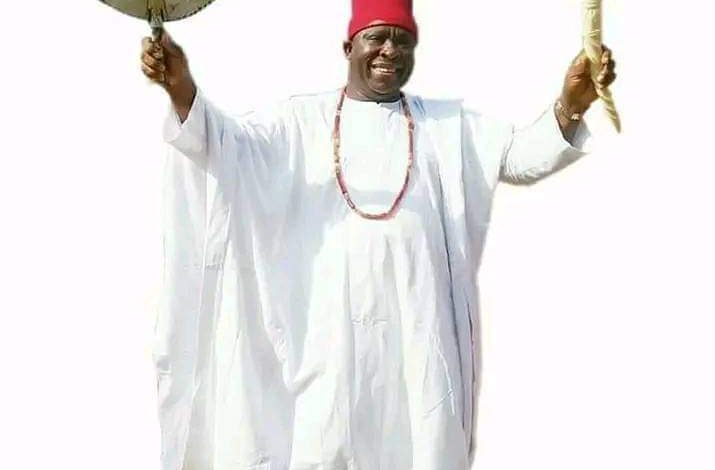 Tony Okafor, Awka
A former national chairman of the All Progressives Grand Alliance (APGA), Chief Victor Umeh, has won the senate seat for Anambra Central Senatorial District .
Umeh, who was edged out in APGA's primary election around May, in what was termed grand conspiracy by the powers that be in the party, won the Senatorial contest conducted on Saturday on the platform of the Labour Party (LP).
The Independent National Electoral Commission ( INEC) declared him the winner in the early hours of Tuesday.
Announcing the result at the INEC office at Amawbia, Anambra State, the returning officer, Prof Chuka Enuka, said Umeh polled 103,608 votes to defeat other candidates.
Enuka said the candidate of the All Progressives Grand Alliance, Dozie Nwankwo, polled 69,702 votes to come second, while the incumbent Senator of the district ,Uche Ekwunife of the People's Democratic Party( PDP) came third with 49,532 votes.
The returning officer announced that the All Progressives Congress ( APC)candidate in the race, Chief Kodilichukwu Okelekwe and the YPP Candidate, Dr. Chinedu Umeadi got 8,204 and 6,909 votes respectively.
He therefore, declared Umeh winner of the contest stating that he scored the highest number of votes cast in the election in the district and fulfilled all the requirements of the law.
The result sheet was signed by agents of the political parties that participated in the election.
A wild jubilation erupted at the INEC office, Amawbia, shortly after Umeh was declared winner .
Speaking with our correspondent, Sunday Ikegwuonu, said," This is the type of candidate we want at the senate. He is fearless; he's a go-getter. We are happy he won
Another supporter, Romanus Orji,who described himself as an OBIdient, said,"I'm happy with Senator Umeh. He fought many wars before this poll. Remember, Uche Ekwunife dragged him to court to stop him from contesting this election, where a Federal High Court in Awka disqualified him from contesting . But, you can't stop a person whose time has come. So, the Court of Appeal sitting in Awka, had to upturn that judgement just two days to the Saturday election which enabled him( Umeh) to contest.
"Again, remember that Umeh also contested with governor Soludo's APGA candidate in the race, Dozie Nwankwo. He defeated all those conspiracies. God is good and we rejoice with him. We have no doubts, Senator Umeh would do us proud," Orji stated.
Meanwhile, Senator Uche Ekwunife, has congratulated Chief Umeh on his success at the polls..
In a congratulatory message by Ekwunife, which was signed by his media aide, Kingsley Ubani, the senator stated that she had accepted the outcome of the election, and urged the constituents and critical stakeholders in the zone to support the Senator-elect as he prepares to represent the people in the 10th Senate.
Ubani said, "The federal lawmaker while expressing gratitude to God Almighty for His guidance and protection throughout the long and intense campaign season, appreciates God for the peaceful election.
"The Senator further appreciates members of her campaign organization, various support groups and individuals who worked tirelessly in support of her candidacy. She urges them to accept the outcome of the election in good faith."