News
Anambra: Court remands Sunny Bigman over alleged terrorism, fraud
News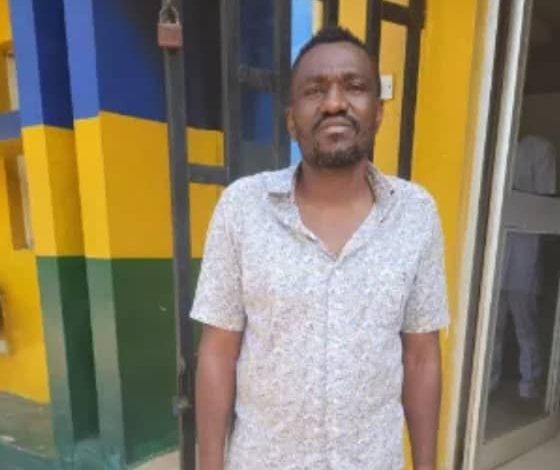 A Federal High Court sitting in Awka, Anambra State has remanded a business man one Sunday Chukwuemeka Ekwueme (Sunny Bigman) in police custody over alleged offence of conspiracy, fraud and terrorism.
Ekwueme was also remanded for willful destructions of private properties with armed thugs at Umueze Ogwogwu village in Oba, Idemili South local government area of the state.
Justice Hyeladzira Ngajiwa who remanded Ekwueme after listening to the charges brought by legal team of the Police Zone 13 Ukpo Anambra state between Inspector General of Police, Sunday Chukwuemeka Ekwueme and S. Bigman Multi-Business Concept in charge No. FNC/Awka/135/2022.
When the 22 counts charge were read to Ekwueme, he pleaded not guilty and the Judge ordered him to remain in police custody until January 25, 2023 for ruling on his bail application.
Some of the charges read, "Sunday Chukwuemeka Ekwueme 'm' on 12th day of November 2022 at Jesus Favour Estate, Ogwugwu Oba in Anambra state did conspire to commit felony to wit; obtaining money under false pretense and you thereby committed an offence contrary to section 8 (a) and punishable under section 1 (3) of the Advance fee fraud and other related offences Act 2006.
"That you and other at large on the same date, place while surrounding yourself with armed thugs, did willfully and unlawfully use caterpillar and bulldozer to destroy dwelling house and wall fence value yet to be estimated, a private property of Oranusi Chukwuemeka to endanger human life and which result in major economic loss to Mr. Oranusi and you thereby committed an offence contrary to section 2 (iii) and punishable under section (b) of the terrorism prevention and prohibition Act, LFN 2022.
"That you and other at large on the same date, place did by false pretenses and with intent to defraud obtain from Jesus Estate Landlord Association, whose patron is chief Michael Uzoeto the sum of N11 million by pretending that the Anambra State Government have allocated all the land at the said estate to you and that if they pays the said amount, you will re-allocate it to them, a pretense you knew to be false and there is no truth in it and you thereby committed an offence punishable under section 1(i) (a) (c) (3) of the Advance fee fraud and other fraud related offenses Act 2006" among other counts charge.
Recalled that that Ekwueme was invited at the police zonal headquarters on December 14, 2022 following petitions to the Assistant Inspection of Police AIG in charge of zone 13 Ukpo by the people of Umueze Ogwuogwu Oba village where he was detained for questioning.
The suspect was detained in police custody in pursuant to court order and charged to the federal high court on December 22, 2022 for the offence of advance fee fraud and terrorism.