Human Interest
Anambra Extra-Judicial Killings: Group, women caution IGP
Security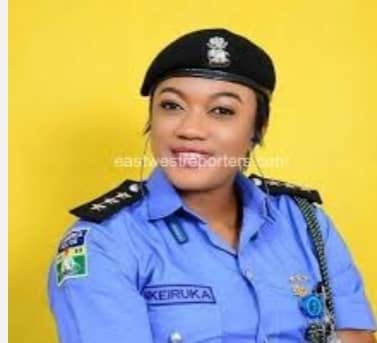 By Esindu Jacobs
Anambra women and a group known as windows Defenders Forum, have cautioned the Inspector General of police IGP to be fair in handling the case of extra judicial killings against some police officers in the State.
The two senior police officers involved in the matter are the Zone 13 Police Public Relations Officer, SP Nkiru Nwode and CSP Patrick Agbazue of the Rapid Response Squad in Awkuzu, Oyi local government area of the State.
Speaking with THE RAZOR, Anambra women led by lady Patricia Moneme, said the allegations of fraud, killings among others against the police officers could be a set up based on jealousy.
Moneme, said the commander of RRS office in Awkuzu, Patrick Agbazue, had investigated two cases involving her relations before where, according to her, he displayed high level of professionalism that made them believe there were still good officers in the police.
For the ZPPRO, Nkiru Nwode, she said it was surprising to them to here such a thing against her that looked like blackmail, adding that the officer had been helpful to the less privileged persons in the course of her duty.
The women therefore, urged IGP to be thorough and painstaking in their job to ensure that justice prevailred in the matter.
Also, the Windows Defenders Forum WDF, while addressing reporters in Onitsha, demanded that the investigating team should carry out their job with a human face.
The group, expressed shock that Nwode who championed the cause of the oppressed would be involved in such an ugly act. Not possible
The Executive Director of the group, Mrs Chinyere Anunihu, said Nwode, a Superintendent of Police (SP), had been using her salary to take care of the widows such as paying school fees for their children.
The WDF said they doubted the veracity of the allegations, saying that the whole thing might have been caused by petty jealousy because of her commitment to helping humanity, especially the widows.
WDF said Nwode as a dedicated officer who had no dent or scandal in her record, might have been marked by enemies for destruction by linking her with alleged extra-judicial killings and organ harvest.
Describing the allegations against the two officers as not only strange but embarrassing.
the WDF said after their emergency executive meeting where they reviewed the allegations against SP Nwode and CSP Agbazue by the enemies of progress, they decided to call on the investigating panel to ensure that justice and fairness were meted to the parties involved.
They said the allegations should not be limited to social media, saying that those behind these campaigns of calumny were paid agents aimed at destroying the brilliant career of two two officers
" But they will fail since they are not coming up with concrete proofs. We warn that those who are prying into other people's private lives should desist from such despicable and unprofitable venture since all will face the judgment of Almighty either negatively or positively" said Mrs Anunihu.
She said that those behind these allegations should know that there were consequences for their actions because whatever a man sows, he will reap".WDF cautioned